We are one of Manitoba's Top Employers!
Actions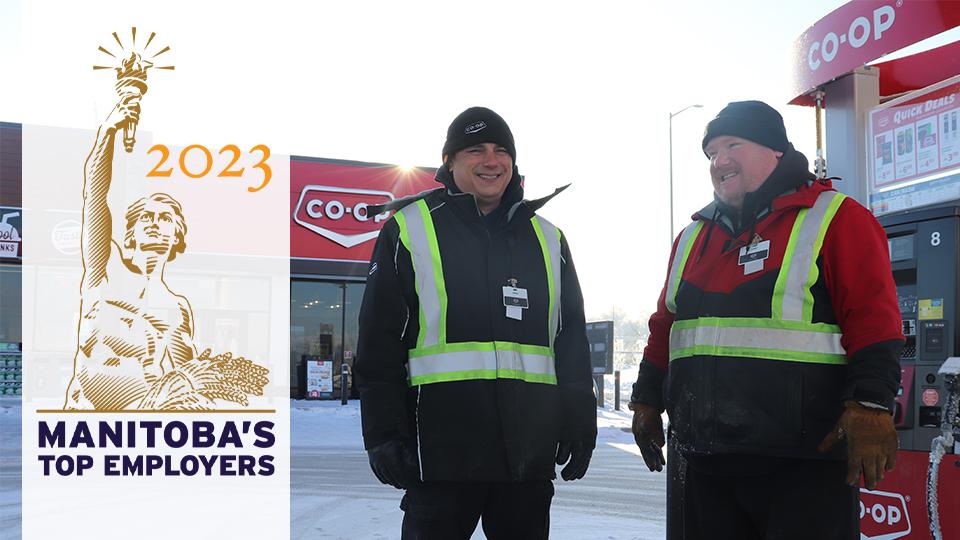 We are one of Manitoba's Top Employers!
March 21, 2023
We are thrilled to announce that for the third straight year, Red River Co-op has been chosen as one of Manitoba's Top Employers!
This prestigious designation recognizes the Manitoba employers that lead their industries in offering exceptional places to work. Employers are evaluated by the editors of Canada's Top 100 Employers using the same eight criteria as the national competition: (1) Physical Workplace; (2) Work Atmosphere & Social; (3) Health, Financial & Family Benefits; (4) Vacation & Time Off; (5) Employee Communications; (6) Performance Management; (7) Training & Skills Development; and (8) Community Involvement. Employers are compared to other organizations in their field to determine which offers the most progressive and forward-thinking program
We are proud to accept this award on behalf of the almost 900 employees on our payroll. We have all been working together to ensure we are providing a great place to work.
This is just the beginning for us as we continue to strive to make Red River Co-op better and better for each employee.