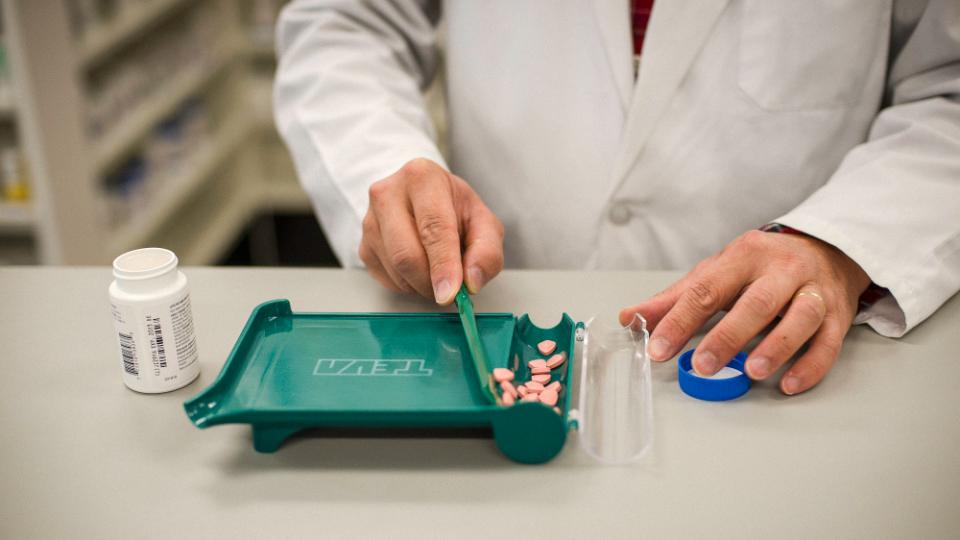 Pharmacy
November 26, 2021
At Red River Co-op, we care about your health and wellness. Visit a pharmacy in your neighbourhood where our knowledgeable, caring pharmacists will cover everything you need to know about your medications.
Our Locations
Grant Park — 1120 Grant Avenue, (204) 453-2668
Main St — 1425 Main Street, (204) 586-0007
St Vital — 850 Dakota Street, (204) 253-7899
Southdale — 77 Vermillion Road, (204) 257-1384
St Norbert — 3477 Pembina Hwy, (204) 202-1711
Seasons — 755 Sterling Lyon Parkway, (204) 560-4461
Niverville — 103 102 2nd Avenue S (Niverville, MB), (204) 388-6910
Selkirk — 335 Main St (Selkirk, MB), (204) 482-8150

About Us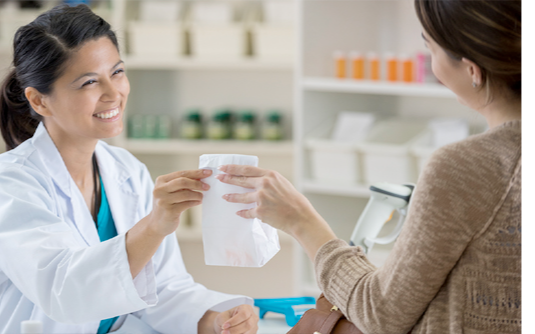 Did you know that in 2020 our members earned 4% back on the full price of their prescriptions?
Organize your Medications
We can organize your medications in 7-day blister packs to help ensure you're taking the correct medications at the right times.
Medication Reviews
We can provide a review and assessment of all your prescription medications (as well as over-the-counter medications, vitamins and natural health products) to help ensure you are taking medications optimally and they do not interfere with one another or your medical condition(s).
Blood Pressure Checks
We have in-store Blood Pressure stations in all of our locations, and the Pharmacist is available to review your results with you at any time.
Self-Hearing Tests
We have an in-store Hearing Station. Our hearing test machines are easy to use and all results are only known by you, or our Pharmacist can assist you in reviewing the results (currently only available at our Grant Park Location).
Flu & Covid Shots
Our pharmacists will be offering flu shots for the upcoming flu season. Watch for dates for flu shot availability.
Free City wide Delivery
We can provide free city wide delivery with your completed prescription for your convenience.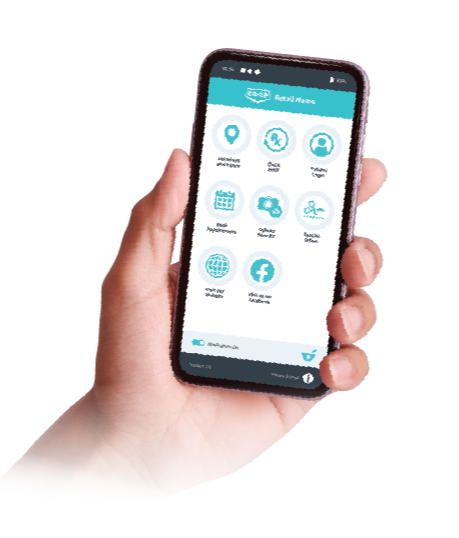 Co-op Pharmacy App

Download our pharmacy app for quick refills, prescription reminders, and much more.
Over-the-Counter Medications Advice

The Pharmacist is here to answer your questions and help you select the over-the-counter medications, natural health products and vitamins that are right for you.
Clinics throughout the year
We offer health optimization days on many different health topics such as diabetes, osteoporosis and cardiovascular health. Take advantage of our clinics, such as A1C and cholesterol at any of our pharmacies. Watch for times and dates!
Compounding
Physicians sometimes prescribe medications for you that don't come right off the shelves. Our pharmacists can custom prepare these medications for you.
Prescription Renewal Reminders
Let our automated prescription refills system fill your prescription before they run out! We can call/text/email you when they are ready!
Travel Vaccination
If you travel, the best way to avoid health problems is to get immunizations before you leave. Our highly trained pharmacies can help. Give them a call or come in to discuss your immunization needs!