Accepting Community Spaces Applications Feb 1 - Mar 1
Actions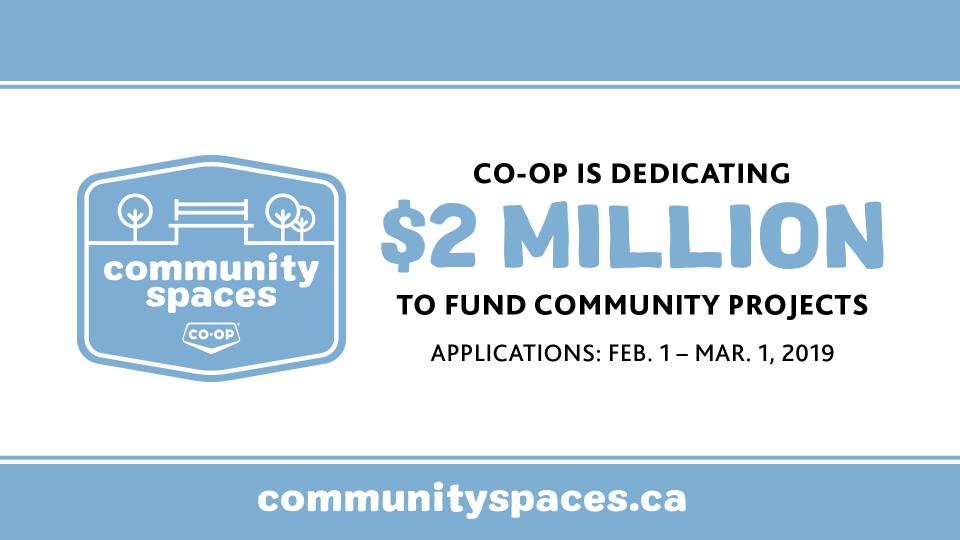 Accepting Community Spaces Applications Feb 1 - Mar 1
January 25, 2019
Let's enjoy the spaces that bring us together.
Co-op Community Spaces has been developed to help protect, beautify and improve spaces across Western Canada. In keeping with our ongoing commitment to invest in the communities we serve, Co-op will contribute up to $2 million to help support projects that improve the places Canadians meet, play, learn and share.
Last year, $125,000 was awarded to the Assiniboine Park Conservancy to help improve the sports fields at Assiniboine Park. The fields are primarily used for soccer, cricket and ultimate Frisbee in the summer and cross-country skiing in the winter.
Applications for 2019 will open online February 1, 2019.

There are three eligible categories:
Recreation — Providing enhanced recreation spaces in community.
Environmental Conservation — Preservation of natural spaces in the community.
Urban Agriculture — Small-scale community agriculture initiatives in both rural and urban spaces.

Discover more: