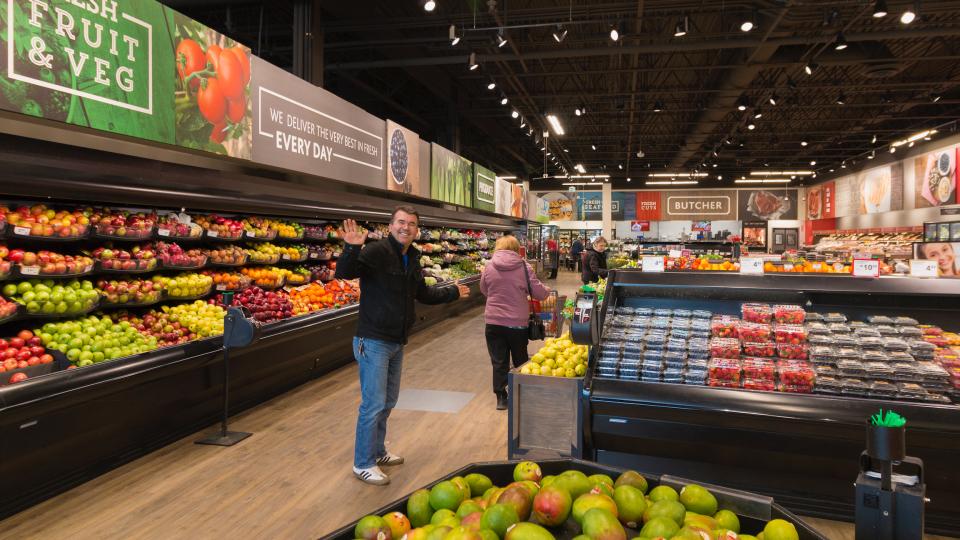 Co-op Food
October 11, 2018
Red River Co-op can meet your grocery needs, including over 500 local food products! We love our communities and we love good food. As a truly local cooperative, we proudly support the growers and producers right here at home – and there is a lot to be proud of. Look for this signage throughout the store to discover over 500 delicious Manitoban food items.
Visit us for a great selection of competitively-priced food products. We have a wide variety of national and store brand items.
Produce
Is our produce department the freshest in town? Stop in and see for yourself! We are pleased to offer our customers fresh quality produce from professional, knowledgeable and friendly staff.
Meat
Our professional meat cutters are available to provide a wide range of products - from thick, tender steaks to succulent chops. There is a wide range of products ready for the BBQ. Come in and see us today!
Deli
For your quick meal solution or your fresh and tasty food options, stop by our deli department. The deli has a wide variety of brand name products, as well as products made in-store.
Bakery
Walk in to our bakery and be greeted by the welcoming aroma of freshly baked goods. We offer freshly baked breads, buns, pastries, muffins, cookies and cakes - and more! The only place better than our bakery is mom's kitchen.
Co-op Food Store Brands
Co-op delivers high-quality products from a variety of national brands as well as our own private-label brands.
For information about our store brands, please visit our Store Brands website.

Discover more: