Fuel Good Day - Sept 21 / 2021
Actions
Fuel Good Day - Sept 21 / 2021
September 8, 2021
We are thrilled to announce $51,634.44 raised through Fuel Good Day 2021!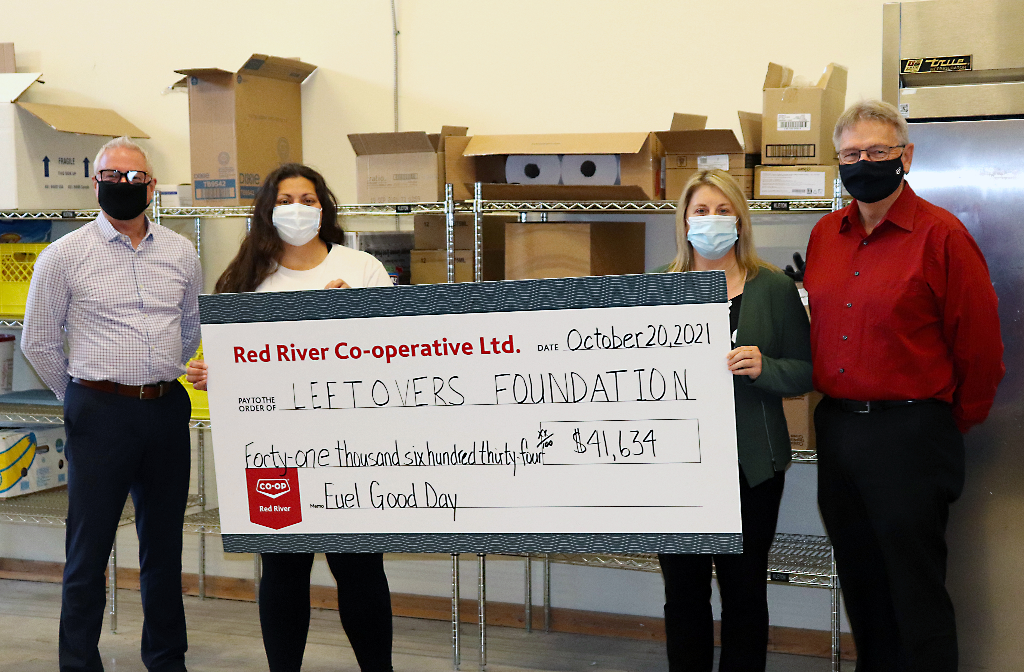 $41,634.44 to: Leftovers Foundation
"The impact of this donation for the Leftovers community is massive! With the support of this funding, our team will be able to rescue more than 35,000 lbs of food, creating over 10,000 meals and diverting significant harmful emissions from the atmosphere. We will also be able to use this funding to support getting our new Leftovers YWG truck on the road. By having access to a refrigerated vehicle, we can safely rescue more food on a consistent basis, improving our programs and creating new relationships in the community. Red River Co-op has not only been an incredible funder through Fuel Good Day, but they are true partners to Leftovers in the journey of reducing food waste and addressing food access issues. We are so proud to work with the Red River Co-op team."

- Audra Stevenson, Interim CEO of Leftovers Foundation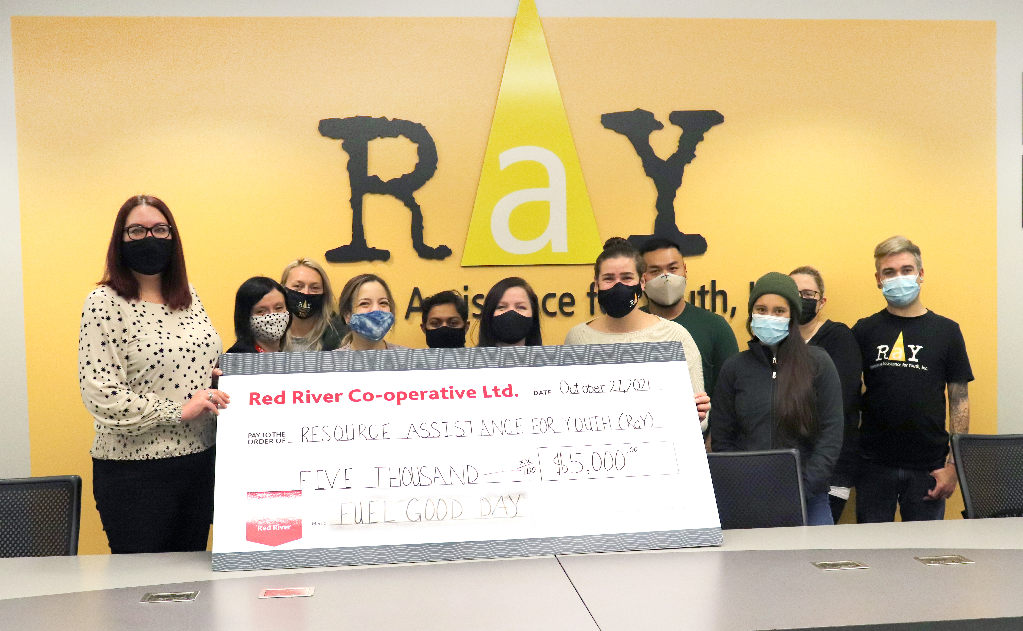 $5,000 to: Resource Assistance For Youth, Inc. (RaY)
RaY is honoured to have been able to to partner with Red River Coop for their Fuel Good Day. The funds raised will help RaY provide more nutritious and complete meals to the nearly 1,000 youth who access RaY's meal program each year. The donation will allow us to purchase healthy, fresh foods to supply to youth through our Drop In meal program to help minimize the food insecurity experienced by Winnipeg's homeless and marginalized youth populations.

- Breda Vosters, Director of Grants and Information for Resource Assistance for Youth


$5,000 to: Made with Love
The donation from Fuel Good Day will provide Chef Ben Kramer and his team enough ingredients to make 750 meals to provide to social agencies to distribute to their clients.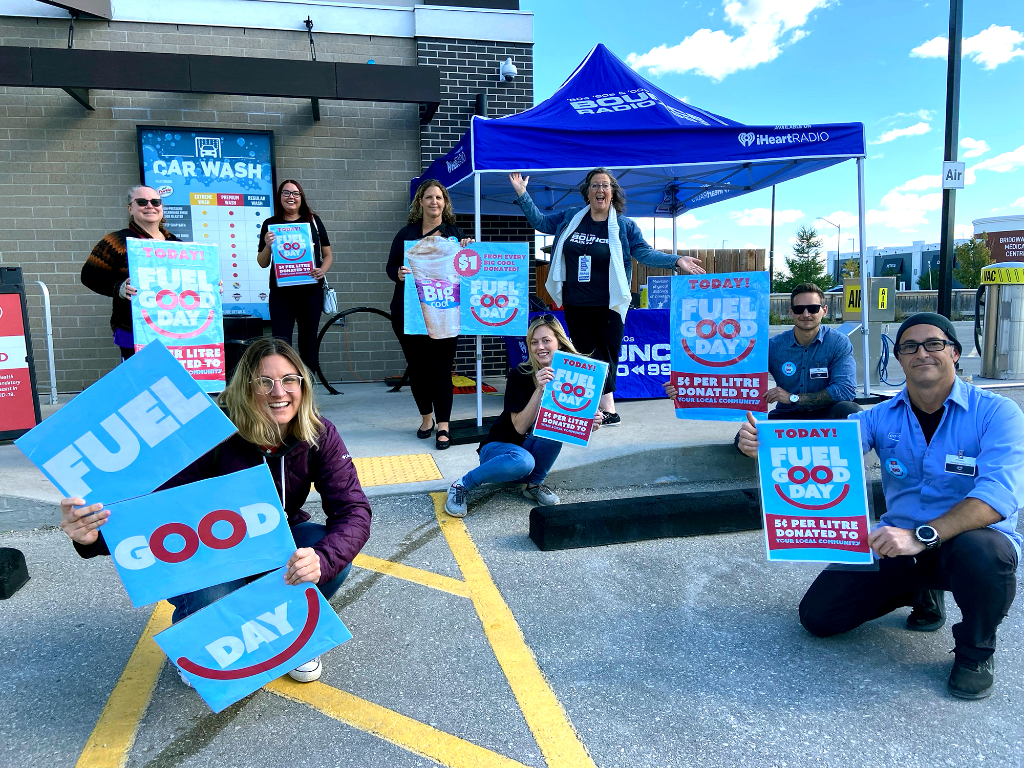 _______
Calling all Red River Co-op members and customers! September 21 is Fuel Good Day, so let your tanks go to (near) empty the night before and "fuel" good by fuelling up at one of our 35 gas bars on the 21st, because we are donating 5 cents of every litre sold that day to the Leftovers Foundation, with a portion of proceeds going Resource Assistance for Youth, Inc. (RaY) and Made with Love. These organizations and people are all working to address food insecurity in our community. In addition, we have pledged to donate $1 of every Co-operative Coffee and Big Cool sale made on Fuel Good Day.

About Our Fuel Good Day Recipients


Leftovers' dual mission is to reduce food waste and increase food access to community members facing barriers. Their Rescue Food App connects volunteers with grocery stores and restaurants with excess good food so it can be picked up and delivered to service agencies in need of food donations to feed clients experiencing crisis hunger. Red River Co-op partnered with the Leftovers Foundation earlier this year to divert food to social services as part of our Food Waste Reduction strategy.
As the primary recipient of Fuel Good Day funds, Leftovers is using the funds to keep their refrigerated vehicle on the road, ensuring fresh food gets to those who need it. Funds will also assist with operations like the warehouse lease which they need to continue to expand operations and keep as much good food as possible out of landfills and on the plates of Winnipeggers who need it most.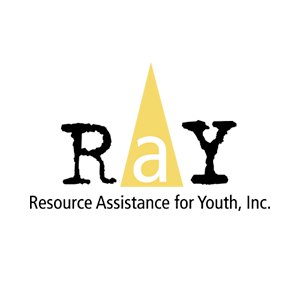 Resource Assistance for Youth, Inc. (RaY) offers a variety of services for youth ages 0-29 who experience marginalization and/or homelessness with low-barrier support and services. Their Drop-In Program is open Monday through Friday where youth can access a clothing bank, shower, laundry services, as well as enjoy a nutritious hot meal or bagged lunch. They also provide mobile services for persons experiencing homelessness or at risk of homelessness that includes providing nutritious sandwiches and snacks. In addition, they provide food to their housing participants and rely on food from food banks.
Fuel Good Day funds RaY receives will go directly to improving the food security of the youth who access their programming. The funding will improve the quality and diversity of the foods which young participants have access to by purchasing fresh and nutritious produce and meats for young clients and to their small children.
Chef Ben Kramer's Made with Love project was built at the onset of the pandemic to maklefte and give meals to those in need. They have been making meals for the last year and distributing them through organizations like Main Street Project, Norwest Community Food Centre and the North Point Douglas Women's Centre.
Made with Love will use Fuel Good Day funds to keep feeding people. All of the money raised will go towards food, packaging and staffing to produce more meals for community members.