Members Save Every Day!
February 24, 2023
At Red River Co-op, members save every day! In 2023 our members received back:
10 cents / litre on fuel
2.0% on food
4.0% on the full price of pharmacy prescriptions
... for their purchases in 2022.
All together Red River Co-op members received $38.1 million in equity in 2023!

Red River Co-op members don't just save during a promotion or sale, they save EVERY DAY!

At over 319,000 members strong, we are a different kind of business! We are a locally owned and operated co-operative that shares our profits with our member-owners. This is just one way we do things differently. Returning profits to our membership ensures that the money stays local and is re-invested in the communities we serve.
Red River Co-op has a longstanding history of supporting local growers and producers. To us, local is more than supporting Canadian and western Canadian businesses. We see local as offering product made right here in Manitoba, because we know that is important to you too.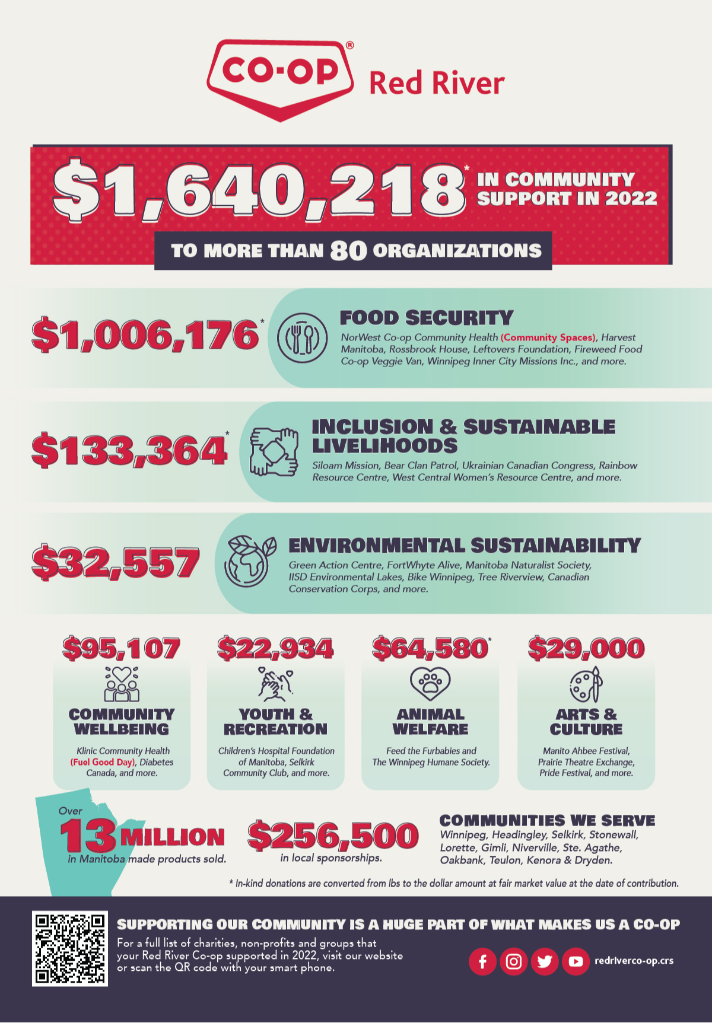 Over 1.5 million in Community Support!
Giving back to the communities in which we do business is one of the pillars that makes Red River Co-op a different kind of business, but we could not do this without the support of our members. Throughout 2022, we donated to non-profits and charities doing great work in our communities with $1,640,218* in donations! Your support of our business helps ensure that we can continue to give back. Click here for a full list of organizations receiving funding in 2022.
Not a member? Become one today.
You can become a Red River Co-op member-owner for a one time $5 fee and start earning equity and on your fuel, food and pharmacy purchases today. Sign up online, or visit your nearest Red River Co-op location.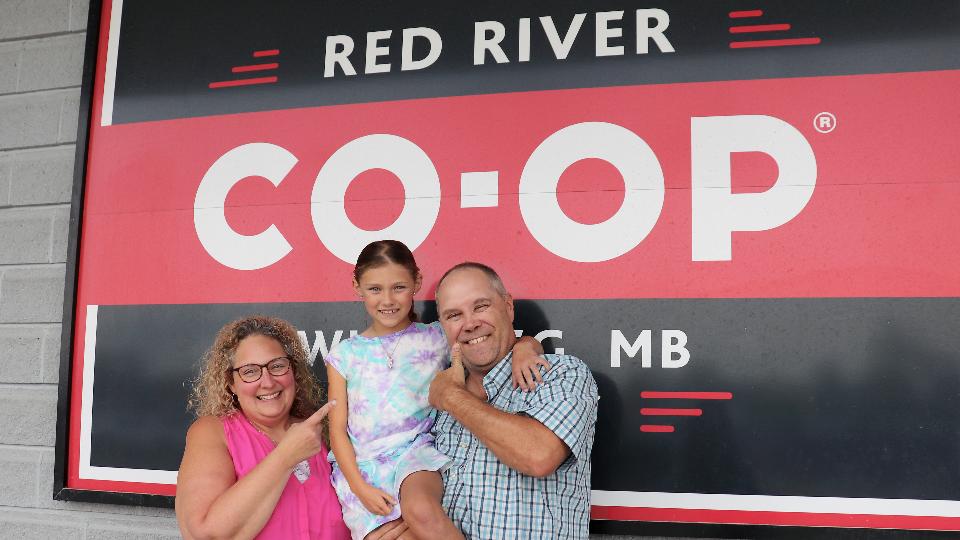 Thank you to our Member-Owners!
Red River Co-op is known for returning its profits to our member-owners, and we thank each of you for your support in 2022 and we hope to earn your support in 2023. It continues to be our privilege to serve our over 319,000 members.
If you have any questions or concerns regarding your equity cheque, please contact our Member Services department:
Email: memberservices@rrcoop.com
Phone: 204-272-8989 (within Winnipeg) or 1-844-616-1447 (outside Winnipeg).