Now offering delivery!
February 4, 2022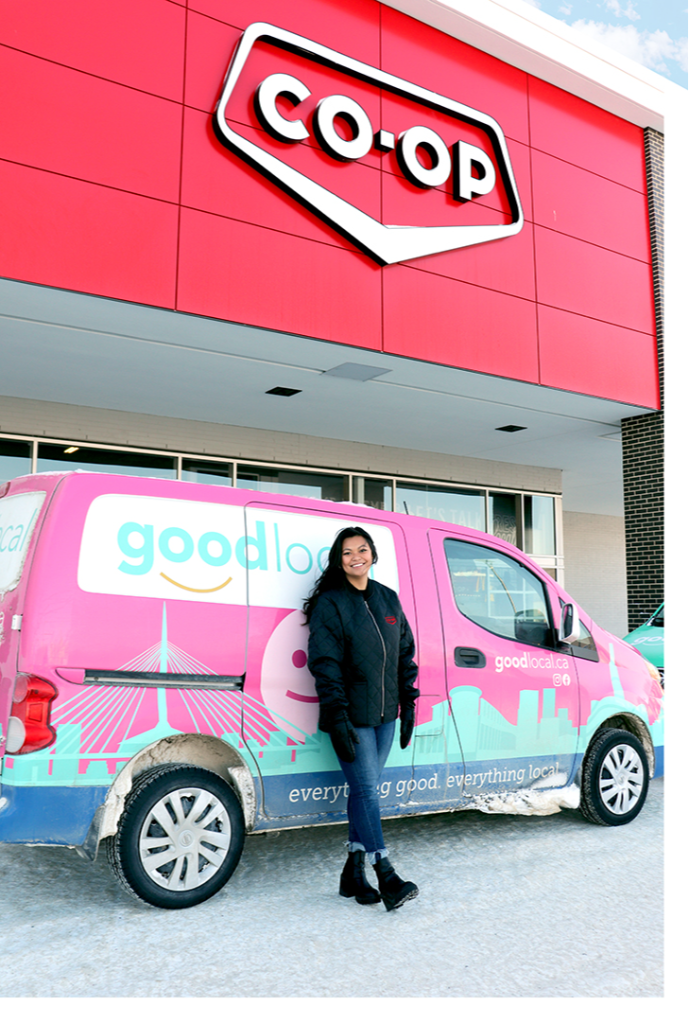 That's right, we now deliver groceries! Red River Co-op is elated to announce our partnership with GoodLocal Winnipeg. This partnership allows us the opportunity to bring the great products and deals of Red River Co-op right to your doorstep. Currently, grocery delivery is available to the Grant Park, Southdale, St Vital and Seasons of Tuxedo neighbourhoods, but we have plans to expand! Delivery is available to people living within 3km of these participating food stores.

Winnipeg company, GoodLocal was started to make it easy for local buyers and sellers to reach each other because a thriving community of growers, makers, and merchants is the heartbeat of any great city, especially ours! Since their 2020 conception, they have grown to offer additional local-based services, with grocery delivery being one, and wow, was it a perfect fit for us at Red River Co-op, who also believe in putting local first!
Unable to leave your home, too busy to shop, or maybe you're just indulging in some self care (hey, you do you!), simply order your groceries by visiting shop.crs and filling your cart. When you check out, chose your delivery time, and you're good to go! The fee for delivery is only $9.99 with a $50 cart minimum.
Next time you see one of GoodLocal's brightly coloured vans on the Winnipeg streets, know that they're bringing the GOODS!