Vice-President, Food Operations
Actions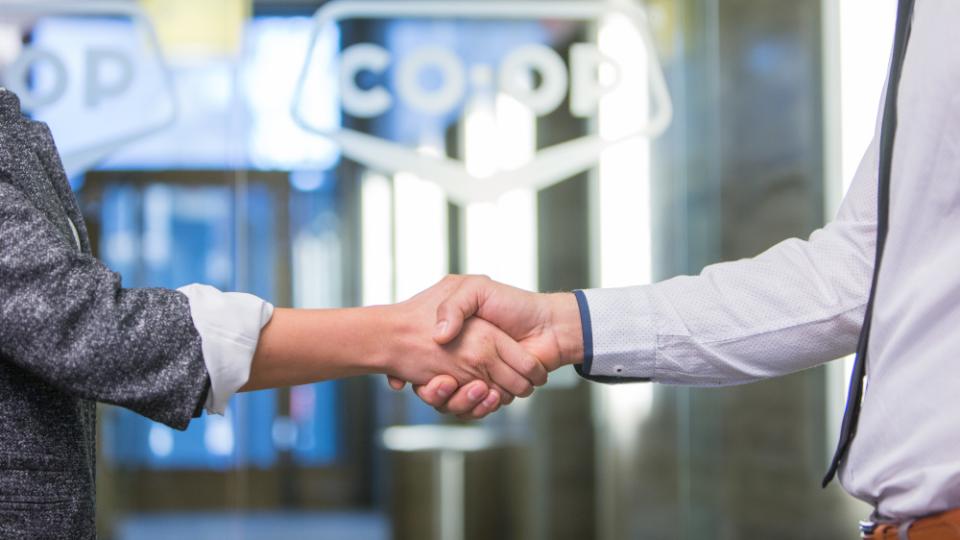 Vice-President, Food Operations
Red River Co-op Head Office
Description:
About Red River Co-op:
We have deep roots in our community. Over 80 years deep. And through the years we have proven our commitment to our members by making their priorities our priorities. We donate regularly to a wide range of organizations, feature local products prominently, and most importantly – give back to our members through profit sharing. We look to the past to inform our present core values.
But in this rapidly changing world, our roots ground us so that we can keep apace and innovate. We have grown from one standalone Gas Bar in downtown Winnipeg to an ever-expanding co-operative with over 36 Gas Bar locations, seven Food Stores, and one standalone Pharmacy. And we just keep growing as we develop fresh, modern ways to deliver premium products with extraordinary customer service.


Position:
Red River Co-op is recruiting for the position of Vice-President, Food Operations at our Head Office in Winnipeg, Manitoba.This position reports to the Chief Executive Officer.
The Vice-President of Food Operations will lead the strategic direction of our Food Division, with special emphasis on a strategy for growth.
Essential responsibilities of the Vice-President, Food Operations include but are not limited to the following:
Communicate a clear vision for success in Food to our Members, Board of Directors, Executive Leadership Team (ELT), and team members at the store level;
Collaborate with the CEO and the ELT to initiate, develop, and implement plans, policies, goals, and forecasts to ensure growth in sales, service locations, and earnings;
Ensure all operational and marketing matters that require Board of Directors (Board) approval/attention are provided to the Board;
Partner with the Director of Marketing to ensure effective marketing programs are developed to increase market share and improve Food and Pharmacy profitability, and leverage marketing programs established by Federated Co-operatives Limited (FCL);
Collaborate with the CEO and Director of Development to identify key opportunities to expand our food presence through acquisitions or greenfield development;
Ensure consistent execution at store level to grow sales and lead the development of any required corrective action plans in partnership with the store operations team and other stakeholders;
Identify any external pressures in the market and develop a responsive plan regarding advancements in image, store ambiance, fixtures, equipment/technology, and industry metrics and trends;
Be a key participant in developing corporate strategies and business plans and lead the development and management of an operating budget that reflects the strategic direction of Red River Co-op;
Act as a liaison and public relations representative for Red River Co-op and be highly visible and accessible in our Food Stores, building rapport with team members and customers;
Oversee and maximize the performance of all members of the Food Division team, ensure an effective succession plan is in place for key positions, and build a culture of accountability, collaboration, and engagement.
A full responsibility list will be provided to candidates selected for interviews.


About You:
You are looking to advance your career in running a food division at an executive level and:
You have a number of years of experience in the retail sector with preference to experience in the grocery business;
You have previous senior management level experience;
You have strong business acumen and understand the financial aspects associated with running the business as well as a thorough understanding of operations, marketing, human resources and administration;
You are honest, trustworthy, and you are results-oriented. You strive to deliver legendary customer service;
You are friendly, caring, and proud and believe in team work and respect in all that you do;
Key success factors for this position include the ability to Drives Engagement, Manages Ambiguity, Courage, Financial Acumen, Global Perspective, Builds Networks, Persuades, Strategic Mindset, and Drives Vision and Purpose.


About Us:
Red River Co-op offers a competitive salary and benefits package including matched pension contributions and staff profit sharing. Advancement opportunities abound in the Co-operative Retailing System, and we encourage ongoing professional development along with 100% reimbursement for post-secondary course work.
More than a workplace, Red River Co-op offers the chance to join a community. Our We Care Crew regularly volunteers for a number of local organizations including Siloam Mission and Winnipeg Harvest. We continually seek ways to give back to the people that form our very foundation.
If you share our commitment to community combined with a fresh, innovative vision for our future, please send your resume in confidence to:
Vice-President, Human Resources
Red River Co-op
10 Prairie Way,
Winnipeg, Mb.
R2J 3J8
Confidential fax: (204) 594-0780
Or email to: m.dehn@rrcoop.com

Deadline for applications: October 16, 2019.
Application Deadline:
October 16, 2019