$30,000 for urban community farm
Actions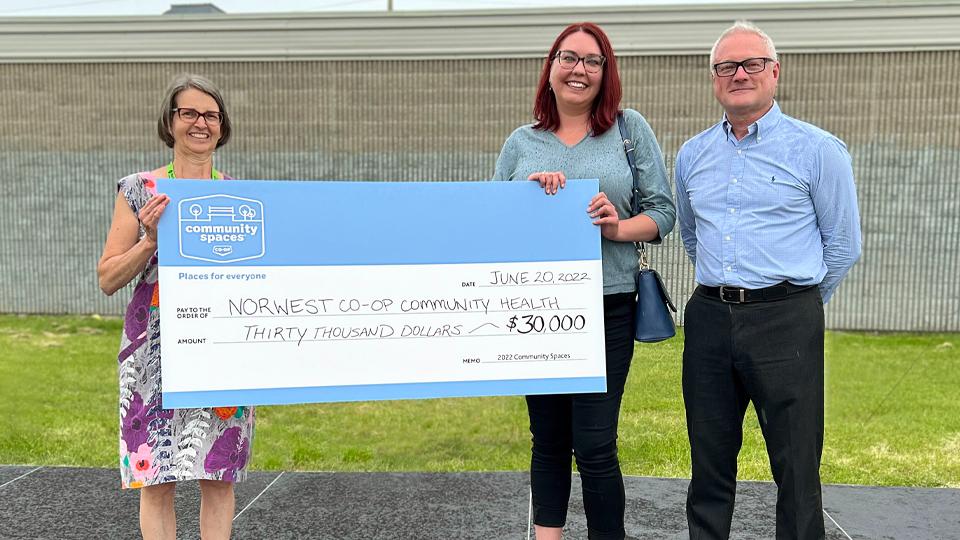 $30,000 for urban community farm
June 28, 2022
Red River Co-op is pleased to announce a donation of $30,000 to NorWest Co-op Community Health for their urban community farm. The funds will purchase a rainwater harvesting system and farm equipment for use in the farm garden.
"NorWest Co-op is doing terrific work to increase food access in the community and Red River Co-op has been proud to support NorWest Co-op with $20,000 in Co-op food gift cards in recent years for their Community Food Centre," said Doug Wiebe, CEO of Red River Co-op. "This urban community farm will further develop food production skills and support long-term food security for the community."
The farm-site is a three acre undeveloped site within a city park located in the heart of the Inkster neighbourhood. Phase 1 of the project transforms a vacant field into a functioning urban community farm. Food grown will be used in NorWest's community meal programs and distributed to volunteers, seniors and low-income community members.
"The community farm is such an important project for NorWest, and wouldn't be possible without the support from Red River Co-op. We're so excited to watch the site transform into a beautiful space for community that will be producing food for years to come," said Stephanie Fulford, Garden and Food Skills Programmer, NorWest Co-op Community Health.
Since 2017, Red River Co-op has directed $436,400 to fund local Community Spaces projects. The Co-op Community Spaces program was developed to help protect, beautify and improve spaces leading to healthier communities.