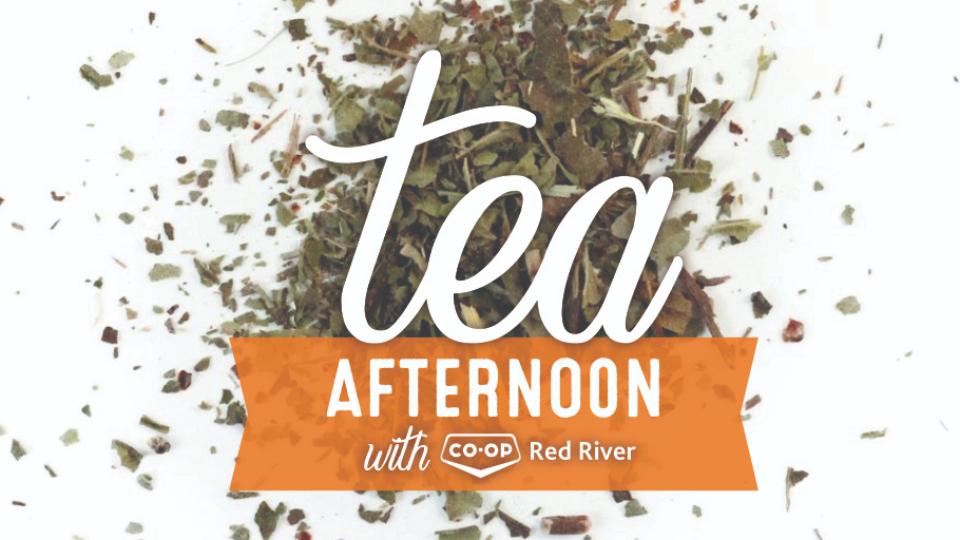 Boreal Tea Afternoon
October 23, 2018
Join us Tuesday, November 6, 2018 from 11:30 at Red River Co-op at Southdale (77 Vermillion Rd, Winnipeg MB) from 11:30 to 2:00 for a tea party! Bob Krull from Boreal Wildcraft will be bringing samples of his delicious tea line and telling the amazing story of how it came to be. You don't want to miss this!
Just a little taste:
The Boreal Forest -- Canada's untamed wilderness. Known for its picturesque and rugged landscapes, it's the single largest untouched forest on earth, covering nearly two thirds of the country. We like to think of it as a little (or rather big) gift from nature.
We care deeply for what the Forest has to offer. That's why we have adopted the mandate to sustainably harvest the bounty of the Boreal Forest alongside Northern Canadians, the original harvesters, the first to cherish and respect the land. The Boreal Wildcraft Tea Company works cooperatively with local wildcrafters, hand picking and processing special herbs and berries in an ethical and sustainable manner to minimize our carbon footprint. Trained and approved harvesters meet our wildcrafting standards not only to ensure we protect this delicate ecosystem but also to support and encourage the harmony that has been established between the land and its people. The result? Exquisite, earth-conscious, custom-blended herbal infusions with a distinctly Canadian flavour - something you can drink and feel good about.
Towering pine trees, pure water, crisp air - that's the Boreal Forest. Grab a cup and let's go for a walk, shall we?
Learn more about Boreal Wildcraft here: https://borealwildcraft.com/
Boreal Wildcraft's tasty tea line is available in our Red River Co-op food stores health and wellness section. We love local.