Bring Local Home for the Holidays!
Actions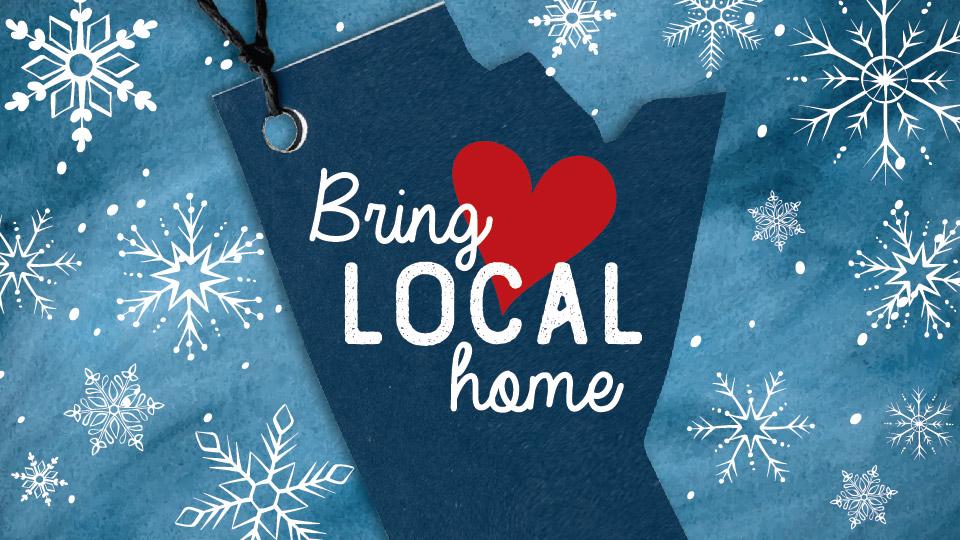 Bring Local Home for the Holidays!
November 25, 2021
Home, it's where the heart is. With the holiday season upon us we wish all Red River Co-op members and customers moments of joy with loved ones. And there is nothing that brings together family and friends more than sharing good food. With over 600 Manitoban products on our shelves, you'll find local food to suit your festive traditions at Red River Co-op food stores.
Heat up some Archie's pizza, pop Pic-a-Pop and tear into some Tomahawk chips for a cozy family movie night.

Warm up with steaming mugs of Harrisons coffee or teamate teas after a morning skate. We carry a vast assortment of locally made honeys to sweeten your tea too!

How about a charcuterie board featuring Smith's Quality Meats and Tenderloin Meat & Sausage, Bothwell cheese and Smak Dab mustard to share amongst friends?

And we have high-quality locally made food that would make terrific hosting gifts and stocking stuffers! Mordens' chocolates, a collection of Utoffeea handcrafted toffee treats and Tasty Heat's hot sauce tasters packs to name a few.



Look for the MB tags to find Manitoba-made product in all fresh and grocery departments at Red River Co-op food stores, as well as the Love Local section packed with delicious food and baking and cooking ingredients produced by amazing Manitoban vendors.
We have also begun adding our hyperlocal product to Shop.crs! Find Manitoban items in the Proudly Western Canadian section.

Supporting local businesses has never been more important. So this year, put local on your holiday list… and your table with Red River Co-op food stores!