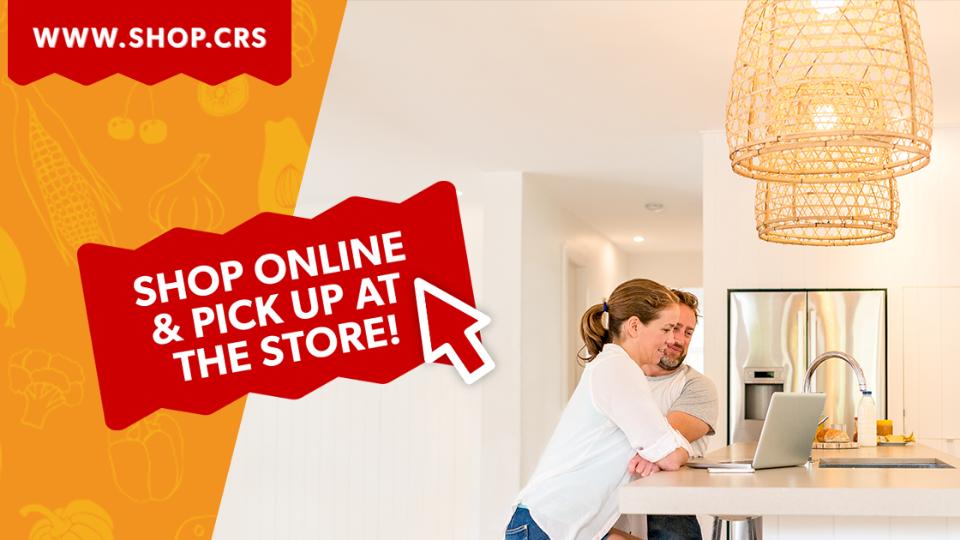 Click and Collect is here!
May 25, 2020
Starting Monday May 25, 2020, Red River Co-op is offering a Click & Collect online shopping option out of the Red River Co-op food store in Grant Park (1120 Grant Ave). Members and customers are invited to shop online at Shop.crs for groceries and reserve a time for curbside pick-up.
How To Order:
1. Visit Shop.crs. Choose Grant Park as your location.
2. Create an account and make sure to add your Co-op number.
3. Shop for your groceries! You can shop and filter by departments or this week's deals. Orders need to be a minimum of $50. There is no fee for this service.
4. When you complete your order, add your credit card information and select an open timeslot to pick up your groceries. Available timeslots will be shown for the next 10 days.
How To Pick Up:
When it is your reserved day and timeslot, come to the Red River Co-op food store at 1120 Grant Ave. and pull up in the parcel pickup lane in front of the store. There will be signage out front. When you have parked there, call 1-204-899-4067 with your name and order number. A staff member will come and load the groceries into your car within a few minutes.
Red River Co-op plans to offer this service at their food store in Southdale and St. Vital in the coming months, as well as the St. Norbert and Seasons of Tuxedo locations once they are built and open for business.