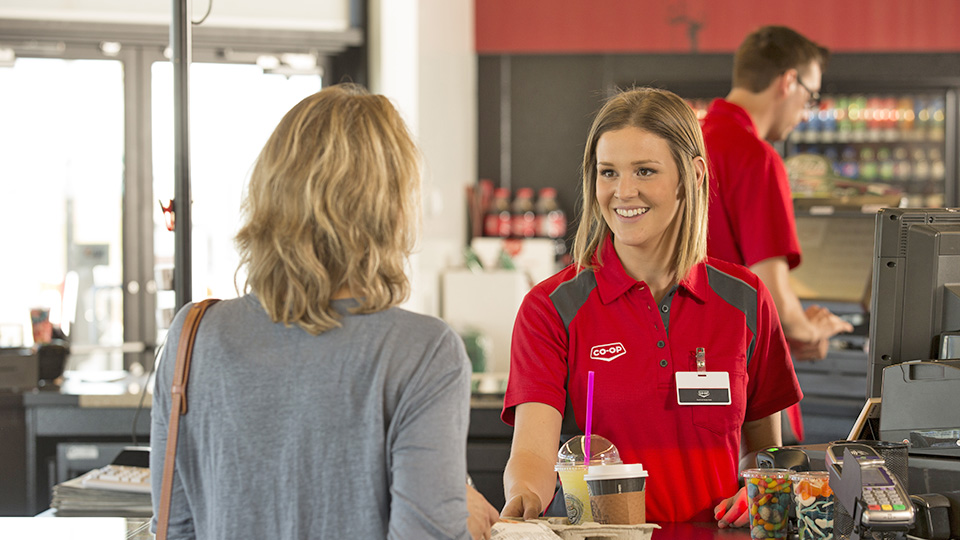 Co-op Fuel & Convenience
October 11, 2018
Red River Co-op is equipped to service your fuel and convenience needs, offering competitive pricing and exceptional customer service.
Gas Bar
Whether you are looking for full- or self-serve, your local Co-op offers high-performance fuels at competitive pricing.
Convenience Store
While fuelling up, treat yourself to a beverage or snack of your choice. We offer an excellent selection of convenience items to complement your busy lifestyle.
Car Wash
Quick and convenient so you can be on your way!
Regular Wash
All Red River Co-op washes include:
Undercarriage wash
Two-step hot soap bath
High-pressure, Soft-water wash
Clear coat protectant
Spot free rinse
Dryer
Premium Wash
Includes our Regular Wash package, plus:
Applies rust Inhibitor
Cleans Tires and Wheels
Applies a Triple-Shine foaming wax for paint shine

Extreme Wash
Includes our Premium Wash package, plus:
Shines vehicle surfaces
Seals and Protects all surfaces
Improves water shedding, which helps repel dirt and water for a safer, cleaner automobile
To find Red River Co-op gas bar locations close to you, including car wash locations and propane refill locations, click here.
Discover more: