Earn rewards with our new car wash app!
Actions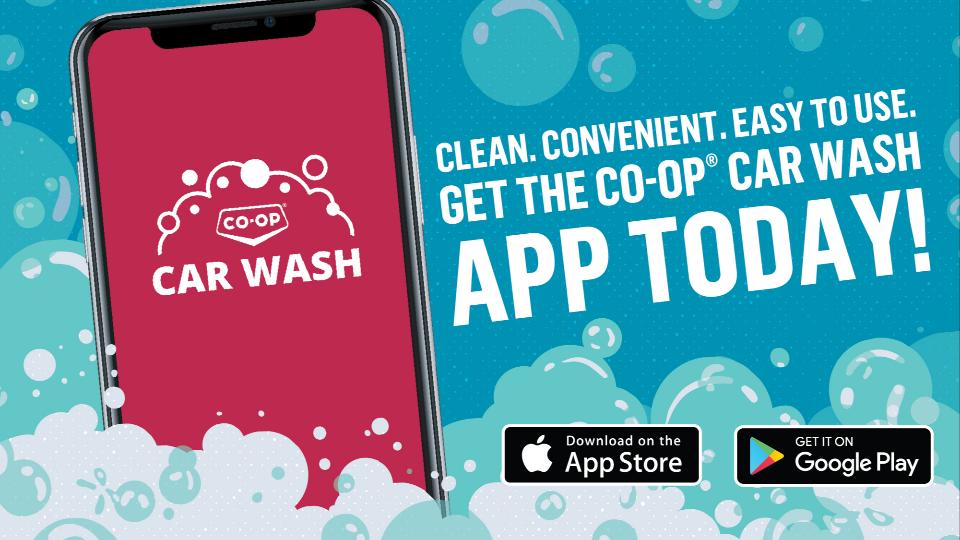 Earn rewards with our new car wash app!
August 17, 2020
Earn loyalty rewards just for washing your car and use them to get free washes at Red River Co-op! The brand new Co-op car wash app is available now and FREE to download for Apple and Android users.

Driving past a Red River Co-op gas bar and realize your vehicle could use a wash? Just tap the app and buy a wash! It's convenient, it's contactless and you never have to leave your vehicle.
You can buy single washes and earn loyalty rewards or one-month subscriptions at a discounted price. Easily track your points in the app to earn free washes. It's never been easier to keep your vehicle looking great.
Loving the Red River Co-op car wash app? Share it with friends and family and earn even MORE loyalty rewards! Click the My Profile tab and simply share the app via email, text or social media.
Download the Red River Co-op car wash app today on the App Store or Google Play. To download on the App Store you must click on the App Store app on your iPhone.
Have feedback on the app for us? Please let us know!
Please carefully read these terms and conditions before downloading the Co-op Car Wash app.