Farm Fresh and Manitoba Grown!
Actions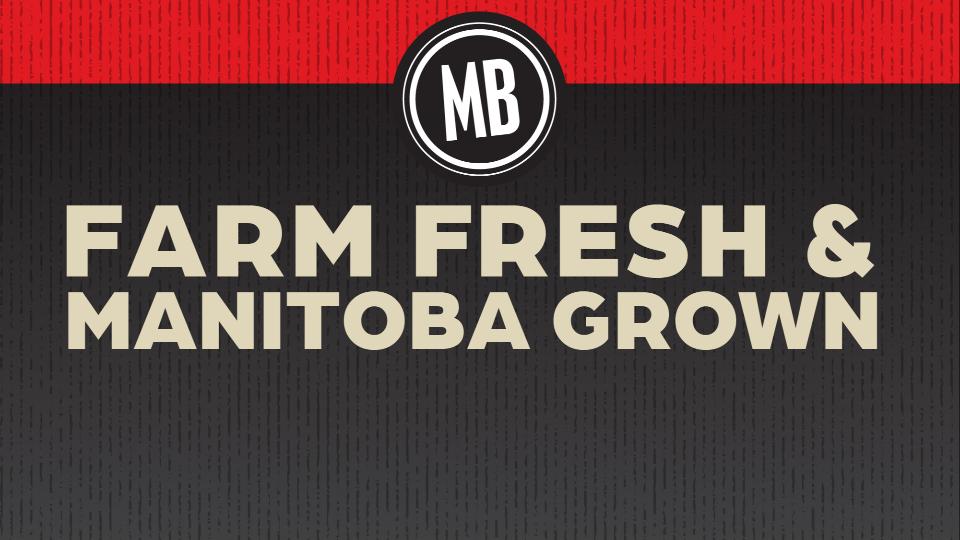 Farm Fresh and Manitoba Grown!
July 23, 2021
When we say local, we mean LOCAL! At Red River Co-op, local means right here in Manitoba, grown and produced by Manitoba farmers.
I mean, it makes sense right? Red River Co-op is owned locally by member-owners, just like you, and we are operated locally – our head office is located in the Transcona area of Winnipeg. Maybe you've driven by before on your way to the lake?
Our support of local runs deep, right down to the roots of farms here in our province. It is that time of year when farm fresh and Manitoba grown produce start rolling into bins and on shelves of our food stores. Kale and carrots from Starbuck, broccoli and cucumbers from Saint Francois Xavier, squash and potatoes from Altona… this tasty and healthy list goes on! Check out the produce department of any of our food stores to see what's fresh from the fields this week!
When we talk about Manitoba farmers, we don't just mean produce. Did you know that all ground beef sold at Red River Co-op food stores is 100% Manitoba raised and made? Yep, you read that right! 100% of it is raised and produced just outside of Winnipeg. You can't get more fresh than that!
We also have roasting chickens from Blumenort, sausage and bacon from Winkler, steelhead trout from Warren, Berkshire pork from Winkler, and a brand new product: Bump Beef + Plant blend for those looking for a plant-based protein option. Find these items and so many more in our food stores.
Let's taste what Manitoba has to offer and support local farmers and producers in the process!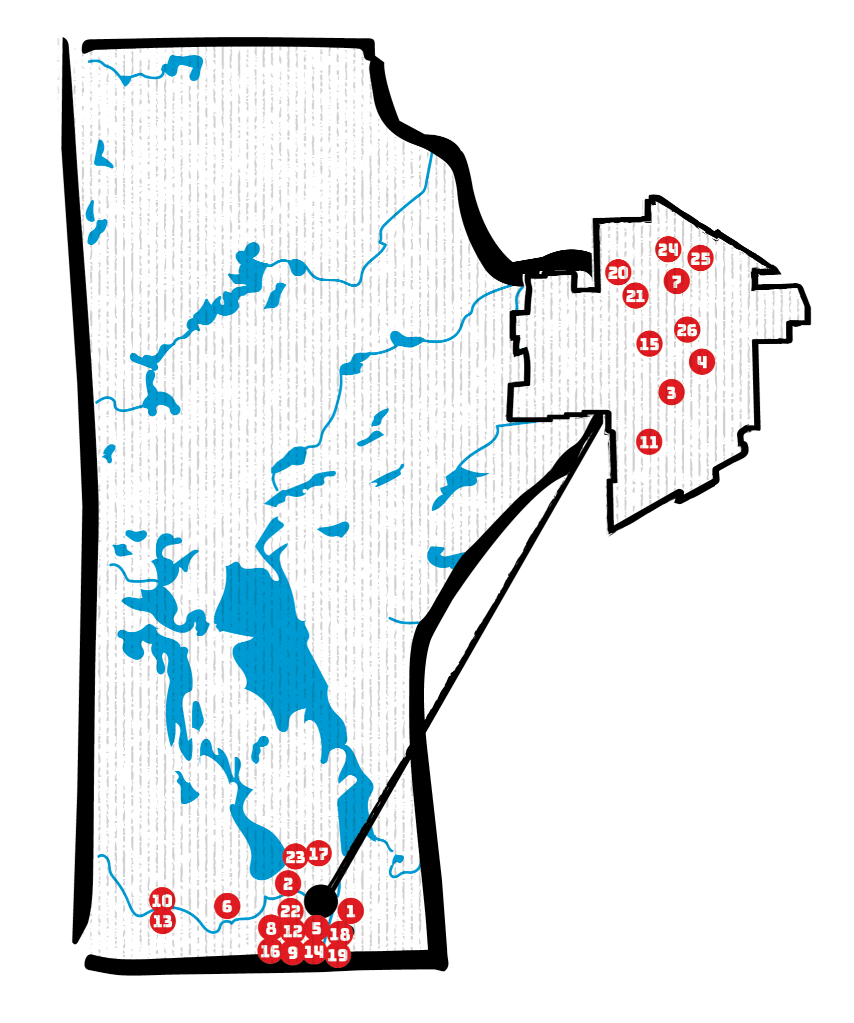 1. Greenland Gardens | St Anne, MB
Beefsteak tomatoes, cocktail tomatoes, cherry tomatoes, cucumbers
2. Itzkeriver Farm | Saint Francois Xavier, MB
Broccoli, cabbage, cauliflower, celery, leaf lettuce, romaine lettuce, cucumber, sweet corn

3. Fresh Forage | Winnipeg, MB
Microgreens
4. Loveday Mushrooms | Winnipeg, MB
Mushrooms
5. Schriemers | Otterburne, MB
A wide variety of produce
6. Mayfair Farms | Portage La Prairie, MB
A wide variety of vegetables
7. Chinese Universal | Winnipeg, MB
A wide variety of produce
8. Starlite Farms | Starbuck, MB
Squash, corn, baby potatoes, bunch beets, bunch carrots, dill, kale, green onions
9. John Abrams Farm | Altona, MB
Pickling cucumbers, potatoes, squash
10. Maple Leaf | Brandon, MB
Fresh pork
11. Dunrite | Winnipeg, MB
Fresh & frozen chicken
12. Winkler Meats | Winkler, MB
Farmer sausage, bacon, sausage
13. East 40 Packers | Brandon, MB
Bacon ends
14. Pioneer Meats | Altona, MB
Farmer sausage
15. Mr Biltong | Winnipeg, MB
Biltong beef jerky
16. Valley Lea Farms | Winkler, MB
Berkshire pork
17. Danny's Whole Hog | Stony Mountain, MB
Boxed pulled meats
18. Heritage Lane Farms | Blumenort, MB
Whole roasting chickens
19. Heartland Sausage | Horndean, MB
Farmer sausage
20. Smith's Sausage | Winnipeg, MB
Sausage
21. Elman's Foods | Winnipeg, MB
Pickled items
22. True North Meats | Carman, MB
Ground beef
23. Watersong Farms | Warren, MB
Steelhead trout
24. Winnipeg Old Country Sausage | Winnipeg, MB
Wieners, smokies, bologna, sliced meats
25. Tenderloin Meat & Sausage | Winnipeg, MB
Garlic sausage
26. BUMP Beef + Plant Blend | Winnipeg, MB
Canadian beef blended with prairie plant-based protein products