#GivingTuesday for IISD Experimental Lakes
Actions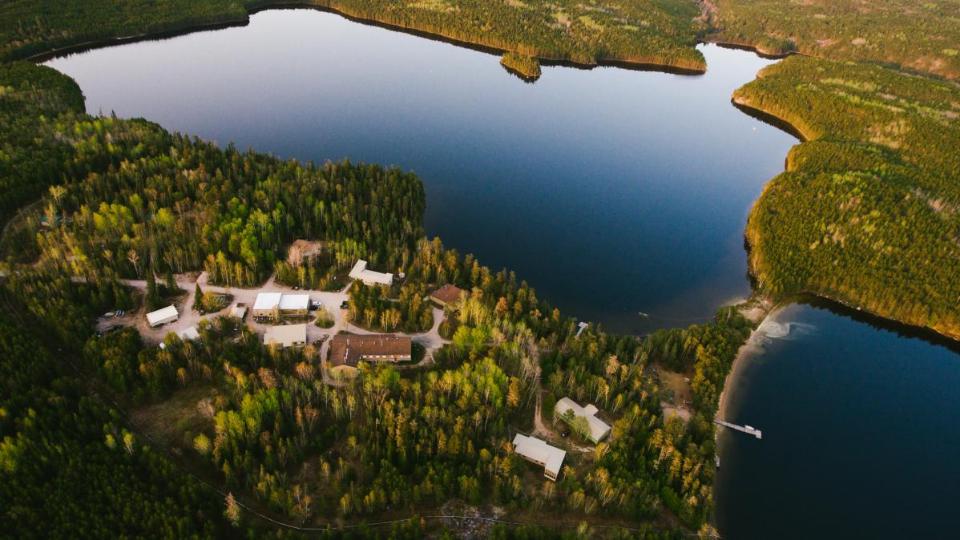 #GivingTuesday for IISD Experimental Lakes
November 20, 2020
Red River Co-op is matching donations made to IISD Experimental Lakes Area's #GivingTuesday campaign for a second year! For this year's Build Up Our Labs campaign, we are matching up to $7,500!
Giving Tuesday is a global movement for giving and volunteering, taking place each year after Black Friday and Cyber Monday. Giving Tuesday harnesses the potential of social media and the generosity of people to bring about real change in their communities – and investing in communities is a value that we here at Red River Co-op hold true.
We know our members and customers in Manitoba and North Western Ontario care deeply about the health of our beautiful freshwater lakes. Our summers are filled with trips to beaches and cabin country to enjoy the great outdoors and activities that revolve around our lakes. That's why our co-operative is very happy to be able to support the work of the IISD Experimental Lakes Area. The critical research they do benefits our lakes' health here in Manitoba, North Western Ontario and around the world.
IISD Experimental Lakes' goal is to raise $50,000 by the end of December in hopes of building back the capacity of their chemistry and fish laboratories. The money raised from the campaign will allow them to buy key instruments that will enable them to become more self-reliant.
Benefits include:
• Decreasing costs every year on sample analysis, storage, and shipping costs;
• Reducing risk by restoring the ability and capacity to run samples, which is vital to maintain their 52 years + continuous dataset on the health of our lakes;
• More efficient work by doubling sample capacity and freeing up a half-day of chem lab staff time each week;
• Opening areas of research, like blood work to understand biochemical markers for stress in fish;
• Enrich learning and help the freshwater scientists of tomorrow develop critical skills.

IISD Experimental Lakes needs your help to build back the labs! With the generosity of freshwater champions like you, they will become more resilient. Every dollar helps.
How you can support:
Donate on Tuesday, December 1, to make a gift that will be matched!
Donate today to help invest in the future of freshwater.