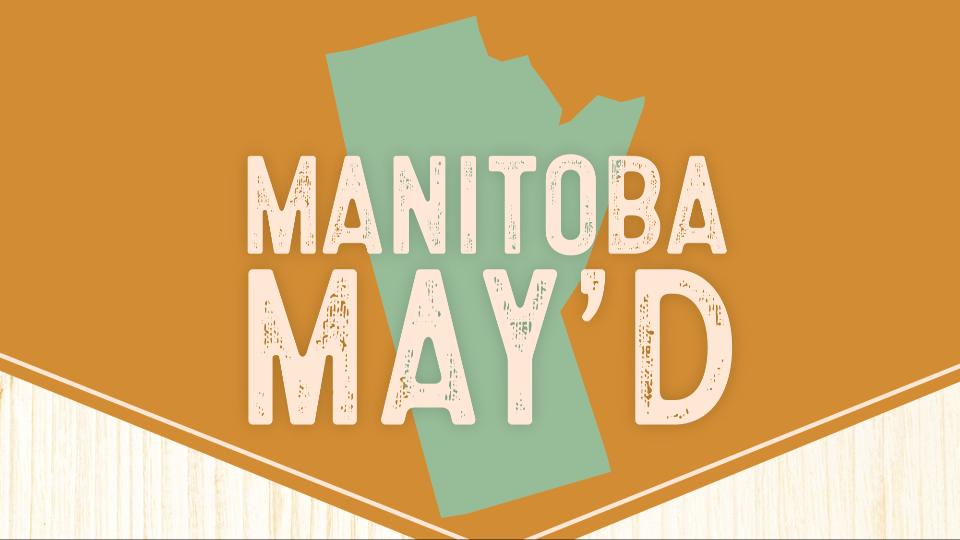 Manitoba May'd
May 9, 2022
When we say LOCAL, we mean LOCAL!
At Red River Co-op we put Manitoba first! We are proud to carry over 600 Manitoba-made, grown, and produced products in our food stores. Look for the Love Local section and tags in all of our food stores and support Manitoba businesses today!
We are excited to bring back SAMPLING!
We know our customers and members love trying new products and we are happy to welcome back sampling this month with some of our Manitoba Made products!



Prism Kombucha

Made right here in Winnipeg, Prism Kombucha uses wild ingredients that are ethically foraged in the Canadian boreal forest. By blending them with organic teas, they create a raw, unfiltered kombucha that is made with nature at its core.

Saturday, May 14 — Gimli Food Store, 10am-2pm
Saturday, May 21 — Selkirk Food Store, 10am-2pm



Made in Winnipeg, Azra's Kitchen is a family-owned and operated company that specializes in small batch plant-based patties with a wide versatility. Once you try them you'll be hooked!

Saturday, May 14 — Grant Park Food Store, 10am-6pm
Saturday, May 21 — St Vital Food Store, 10am-6pm


Spreads by Cede began from a passion for food and nutrition built through taking a Nutritional Science Degree in Winnipeg, Manitoba. This passion extended to creating and sharing healthy, nutrient dense foods and lead to the creation of natural, nutrient dense nut butters.

Saturday, May 14 — Seasons Food Store, 10am-2pm




Made right here in Winnipeg, Cranked Energy bars are a wholesome and delicious energy source that is high in protein and made fresh from quality ingredients.

Saturday, May 14 — Southdale Food Store, 10am-2pm


Juice Me is a local producer of small batch delicious, fresh squeezed juice shots and freezies. Their products are both tasty and also boast a high degree of nutritional value, packed with vitamins and minerals.

Saturday, May 14 — St Norbert Food Store, 11am-3pm



Innotech is a family company from right here in Winnipeg with roots in nutritional science for over 50 years. They make effective products designed to help people along their wellness journey.

Saturday, May 21 — Grant Park Food Store, 11am-1pm
Saturday, May 21 — Seasons Food Store, 2pm-4pm





Brand new to our #MBMade line up, Tommy's Pizzeria Detroit-style pizza is woodfired right on Corydon Ave.

Saturday, May 21 — Southdale Food Store, 12pm-4pm
Find local products in-store!
The first stop to your local shop is visiting our LOVE LOCAL section, an area dedicated to Manitoba made products. This includes Smak Dab Mustard, Tomahawk Chips, Pic-a-pop, homemade pastas and sauces, coffees and teas and so much more.
Our meat department is another great local spot. Did you know, 100% of our ground beef is raised and produced right here in Manitoba? As is almost all of our chicken! We also carry the most delicious Berkshire pork that is raised and produced in Winkler, MB. Once you try it, you'll never go back! With our outstanding high quality local meat offering our meat is well-known for being the freshest and tastiest around.
What about produce? During the Manitoba growing season you'll find tons of local vegetables and fruits available in our store clearly marked as Manitoba grown. Year-round you can also find Loveday Mushrooms from Manitoba, as well as Fresh Forage microgreens, grown year-round on Osborne St. Neat!
Our bakeries also boasts a wide line of yummy in-house made products, as well as products baked within Manitoba, like our newest vendor, Donut Bread. So good!
If that wasn't enough, you can find more Manitoba made products throughout our store, all marked with "MB made" tags. Things like, the incomparable Archies and Spenst Bros frozen pizzas, or Chaeban's ice cream or delicious new cheeses.
When in doubt, ask a team member and they'll be happy to point out some of their favourite MB products!