St Vital Food Store Renovations are Complete!
Actions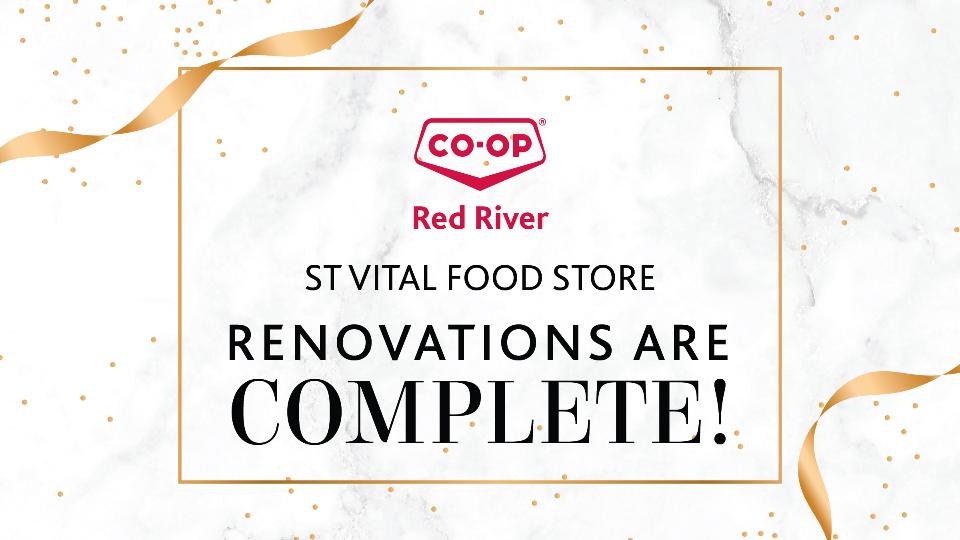 St Vital Food Store Renovations are Complete!
December 9, 2020
St Vital, thank you so much for your patience over the last year. We are happy to report that renovations are DONE!
We are here to serve you at 850 Dakota in Winnipeg.
Discover a HUGE selection of Keto products and HUNDREDS of gluten-free products in-store.
Step up to the brand new meat carving station for custom cuts from our in-store butcher.We also carry 28-day dry aged beef. We start with the highest grades of beef and the dry-aging process is a crafted technique to ensure steakhouse quality.
Explore a delicious variety of grab-and-go dishes, including hot food, from our deli.
Visit the new bakery to try a variety of made-from-scratch sweet and savoury baking.
Check out our brand new Health & Wellness aisle.
Help celebrate our expanded Local section with over 600 Manitoba made and produced products in store!

Also, stay excited for Click & Collect which will start up in the coming weeks!