St. Norbert – We Are Opening Feb 4!
Actions
St. Norbert – We Are Opening Feb 4!
February 3, 2021
The day we've all been waiting for is here! The doors of our food store in St. Norbert at 3477 Pembina Highway will open tomorrow - Thursday, February 4. Thank you for your patience as we navigated building a food store during a pandemic. We are thrilled to serve the wonderful community of St. Norbert!

Did you know that Red River Co-op members earn equity and cash back on the full price of their prescriptions? Our in-store pharmacy will not be open tomorrow for the store's opening day, but will be shortly! When we are up and running, visit us for a quick and easy transfer of your prescriptions to your new neighbourhood pharmacy and learn how you can start earning equity on your purchases. Our friendly and knowledgeable pharmacists are excited to meet you and serve you with personalized care.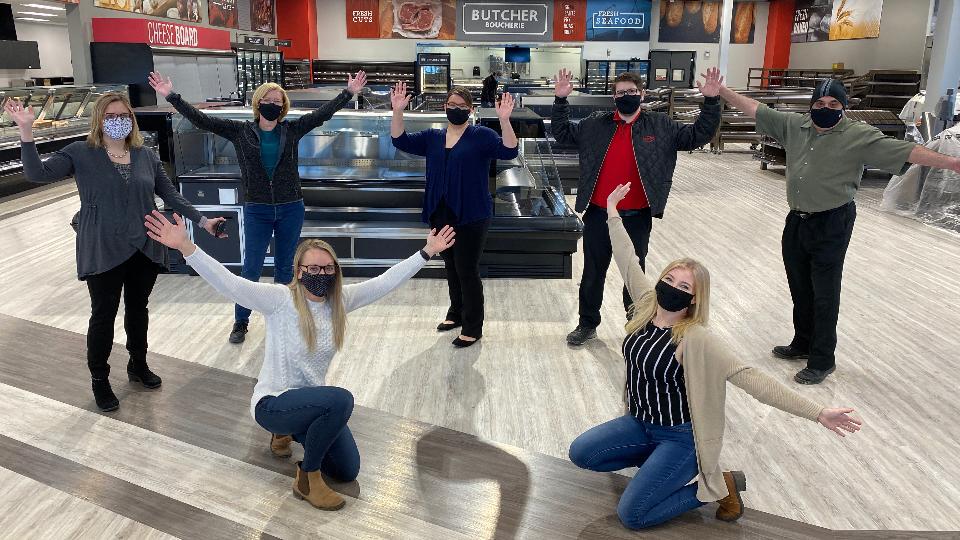 Fresh is what we know best! Shop our produce section for a vast selection of crisp vegetables and juicy fruits.

Our famous homestyle chicken is also prepared fresh in-store daily. Visit our deli for premium quality hot chicken at exceptional value.

We are excited to introduce Co-op's 28-day dry-aged beef for your grill. Your Co-op butcher starts with 100% AAA Western Canadian beef then ages it for 28 days in a humidity and temperature controlled case. The end result is a rich, flavourful and tender cut of beef that rivals any quality steakhouse.

Red River Co-op has a longstanding history of supporting local growers and producers. To us, local is more than supporting Canadian and western Canadian businesses. We see local as offering product made right here in Manitoba, because we know that is important to you too. Look for the Love Local signage throughout the store and the Local section next to the deli to find great made-in-Manitoba products for your table.

Giving back to the communities in which we do business is one of the pillars that makes Red River Co-op a different kind of business, but we could not do this without the support of our members and customers. We donate to non-profits and charities doing great work in our communities and your support of our business helps ensure that we can continue to give back!

For just $5 you can become a member-owner of Red River Co-op and start earning equity and cash back on our food, pharmacy and fuel purchases. Plus, you join a community that believes in sourcing local product, providing great jobs and supporting the communities we live in! Visit Customer Service or any Red River Co-op locations to become a member.
Sign up for our Co-op e-newsletters to get weekly flyer deals delivered right to your inbox.

Our hours of operation are:
Sunday: 9:00 AM-6:00 PM
Monday-Friday: 8:00 AM-9:00 PM
Saturday: 8:00 AM-9:00 PM

We hope to see you soon, St. Norbert!