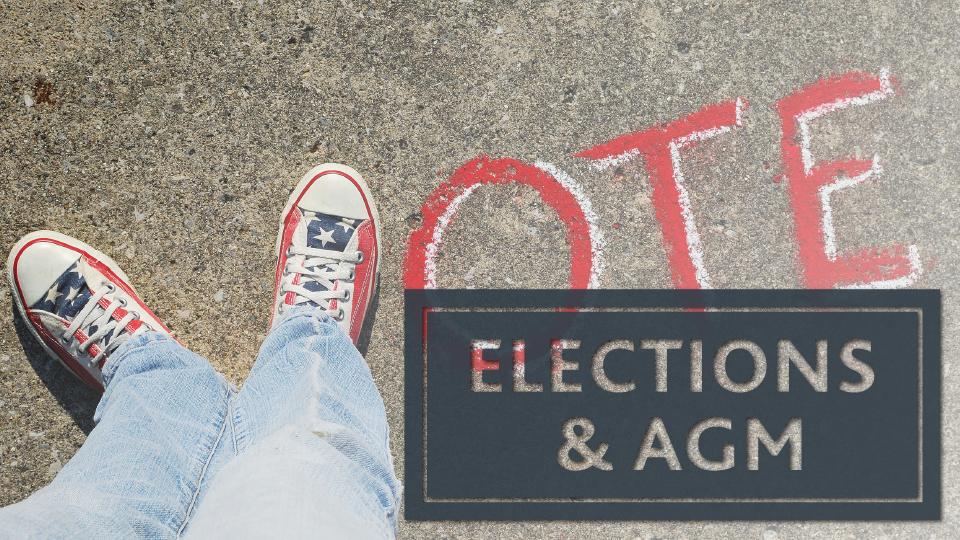 AGM & Elections
December 1, 2023
The Red River Co-op 86th Annual General Meeting will be held on Thursday, April 25, 2024 at the Victoria Inn, Winnipeg.



Nominations to the Board of Directors are now CLOSED.
Red River Co-op values all of its members and encourages all interested members to seek nomination. We invite you to consider submitting a nomination for a position on Red River Co-op's Board of Directors.
As a member owner, you have a voice in the future direction of your Red River Co-op.
There are two (2) of the seven (7) positions on the Board available for election.
All potential candidates must meet the qualifications specified in the by-laws. Eligibility requirements are detailed in the 2023 Director Candidate Information Handbook below*.


Candidate Endorsement Opportunity!
The Director Candidate Information Handbook includes the policy, guidelines and important dates.


Dates to remember:
Call for Nominations begins Monday, September 25, 2023
Close of Nominations is Monday, November 27, 2023 at 4:30pm
Voting Period is Friday, February 23, 2024 through to Tuesday, April 9, 2024 at 4:30pm
AGM and Election Announcement is Thursday, April 25, 2024
*Please download and review the 2023 Director Candidate Information Handbook before completing the Request for Nomination application.


2023 Amended Bylaws
4.03 Personal Qualifications (Section 184)
Current Bylaw
No person shall be a director if that person:
(a) is not an individual;
(b) is less than 18 years of age;
(c) is of unsound mind and has been so found by a court in Canada or elsewhere;
(d) is bankrupt;
(e) is an employee of the Cooperative or an agency operator under contract with the
Cooperative; or
(f) has an account with the Cooperative that is more than 90 days in arrears
(g) does not meet the annual purchase of the aggregate amount as per section 4.04
4.04 Directors must be Members
Current Bylaw
A director must be a member of the Cooperative or a representative of an entity that is a member of the Cooperative and purchased goods or services from the Cooperative during the last financial year of the Cooperative worth the collective amount of at least $750.00.
AGM Minutes


Links: Online Request for Nomination Form (link from FCL)