Nov 2019 Equity Statement and Feb 2020 Cheque Information
Actions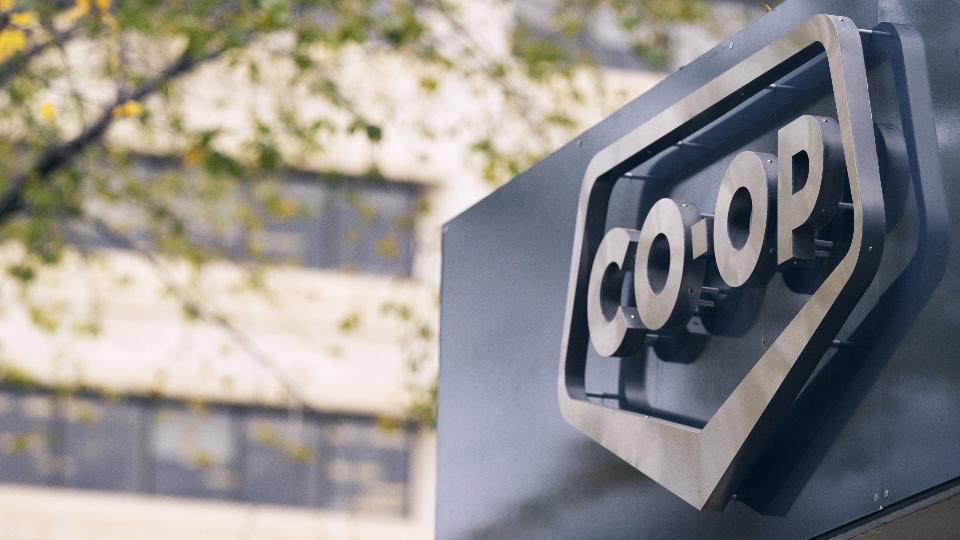 Nov 2019 Equity Statement and Feb 2020 Cheque Information
February 20, 2020
1. Your Share of the 2019 Profits:
This year the Red River Co-op Board of Directors, approved an allocation to the membership of 7.66% on fuel purchases (average 8 cents/litre – based on an average regular unleaded retail pump price of $1.045/litre during 2019), 4% on pharmacy purchases, and 2% on food purchases. Over 235,000 cheques totalling over $33 million were sent out to Red River Co-op members.
2. Understanding Your Equity Statement: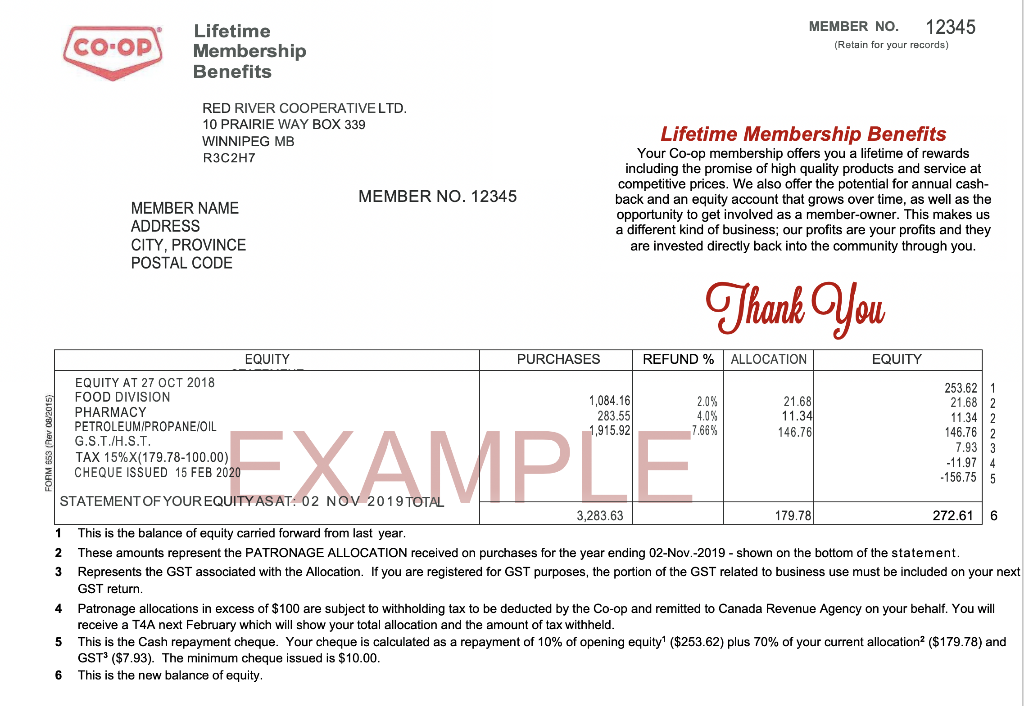 What is Equity? How Does It Work? How do I Earn a Share of the Profits?
By buying and retaining a membership in River Co-op, you are a part owner. Each time you purchase petroleum, food and/or pharmacy and give your membership number, your purchases are recorded. At the end of the fiscal year, a portion of your purchases may be returned in the form of an equity allocation. The more you purchase, the more you receive in equity. Additionally, Red River Co-op may buy back a portion of your equity. This amount becomes the cash payment to you, a member-owner. Making the Smart Stop at Co-op and using your member number is a great investment in your future.
Why is there GST on my statement?
Canada Revenue Agency allows the GST to be returned to you based on your allocation. Red River Co-op returns that GST to you by adding it to your equity account, ultimately getting paid back to you through cash repayments.
Why is Tax Deducted Off of My Statement?
Red River Co-op is required to submit a minimal amount of tax to Revenue Canada. Fifteen percent of any allocation over $100 is submitted on your behalf. When filing your income tax, you are entitled to include the deduction (box 22 on the T4A) as a pre-payment of income tax. If your purchases were used for personal use only, the allocation (box 30 on the T4A) does not need to be included as part of your taxable income. If you are claiming some or all of the purchases as business/farm expenses, then you must include an applicable portion of that allocation as taxable income on your income tax form.
You paid back a portion of my equity, what happens to the rest?
The remainder of the equity stays in your share account with Red River Co-op. It will be used in calculating cash repayments in future years. It also helped finance the business, and maintain and upgrade assets to ensure ongoing success at Red River Co-op.
When can I get my equity paid out?
Provisions for payments of equity are made for:
1. Estates
2. Members of 65 years of age - repayment only - equity balance less original $5 membership share.
3. Members who move out of the trading area
It is your responsibility to notify Red River Co-op Member Services who will send you an Application to apply for any of the above. Please call 204-272-8989 (within Winnipeg) or 1-844-616-1447 (outside Winnipeg).
All requests will be paid within six months after approval by the Board of Directors.
Why didn't I get a cheque?
The cash repayment is approved by the Board of Directors. This year the general repayment is based on a minimum of 70% repayment of your current year's allocation plus 10% of your total equity before this year's allocation. A cheque will not be issued for less than $10.
When is a cheque considered stale-dated, and no longer valid?
Under Canadian Payments Association (CPA) Rule A4, Section 22, a cheque is considered stale-dated after six months, unless it has been certified. Financial institutions don't have to cash a cheque if it is considered "stale-dated".