Co-op Connect EV Chargers Open!
Actions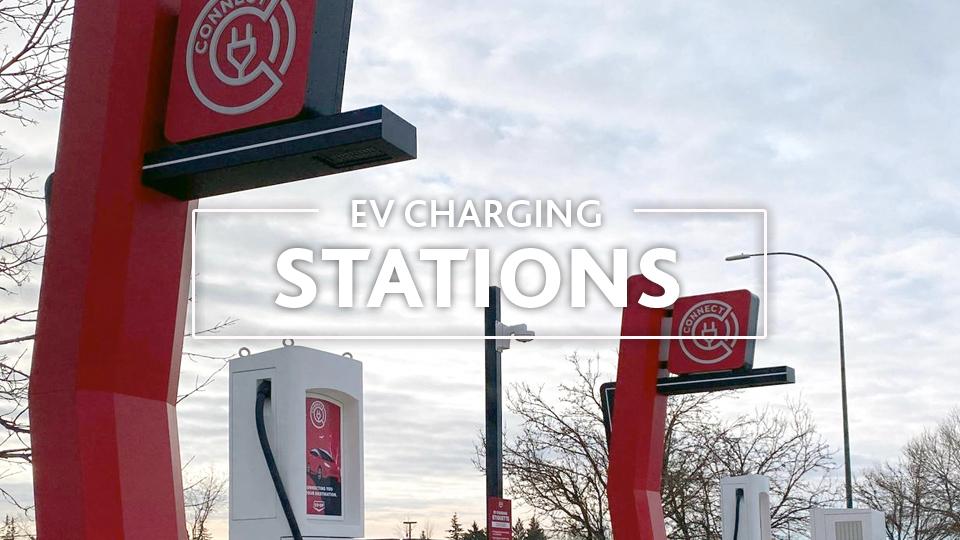 Co-op Connect EV Chargers Open!
April 19, 2022
There's now more than one way to fill up at Red River Co-op! We have installed two new EV fast-charging stations in Winnipeg.
These charging stations are our first in Winnipeg and they are both located near the Red River Co-op gas bar and food store on Dakota Street. This is the second EV charging station as part of our co-op, the first is a Tesla charging station at our gas bar in Dryden, Ontario.
Co-ops across Western Canada are working together and leading the charge in connecting the West, installing chargers in towns and cities on the Prairies along the Trans-Canada Highway. These chargers will be located at existing Co-op locations, including food stores and gas bars, and will form the Co-op Connect EV Charging Network.
"Even though gas bars are a large part of our business, we see this as opportunity to both reduce our environmental impact and to seize the moment by investing in the transition to a low-carbon economy," said Doug Wiebe, CEO of Red River Co-op.
All makes and models of electric vehicles using one of two universal standard connectors will be able to use the Co-op Connect chargers. Most stations will charge a vehicle in about 30 minutes.
The charging stations are simple to use and the Co-op Connect App provides the ability to find charging locations, start and end sessions, track the charging process and pay for charging.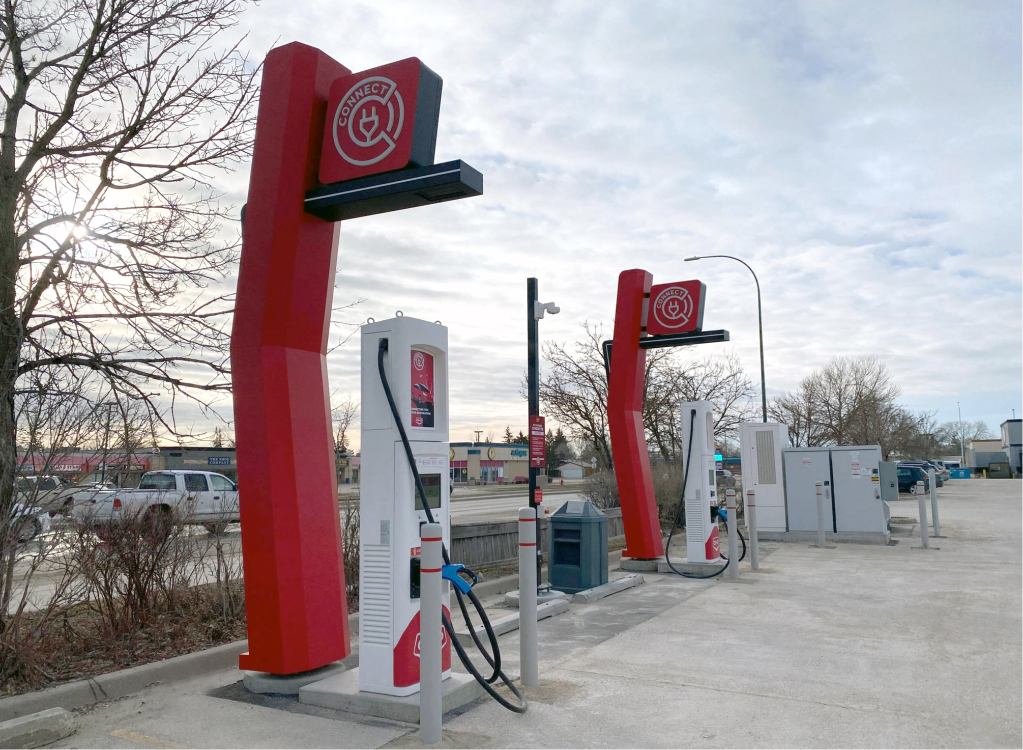 Red River Co-op EV Charging Station | 830 Dakota St (at Dakota Gas Bar)