Environmental Sustainability
Actions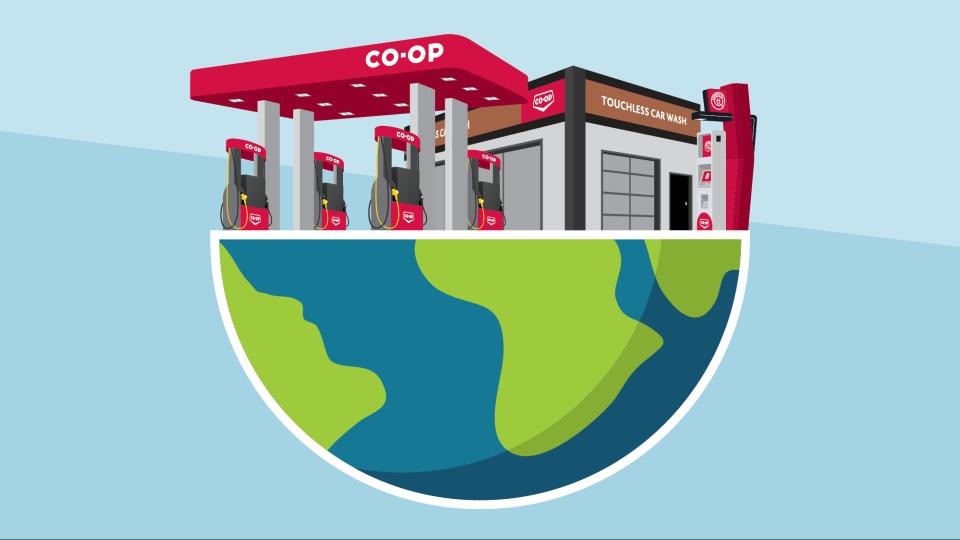 Environmental Sustainability
April 19, 2022
Car Wash
The car wash chemicals used at Red River Co-op car washes are biodegradable and free from phosphates and hydrochloric acid.
EV Charging Stations
Co-ops across Western Canada are working together and leading the charge in connecting the West, installing chargers in towns and cities on the Prairies along the Trans-Canada Highway. These chargers will be located at existing Co-op locations, including food stores and gas bars, and will form the Co-op Connect EV Charging Network.

Even though gas bars are a large part of our business, we see this as opportunity to both reduce our environmental impact and to seize the moment by investing in the transition to a low-carbon economy.
Charger Locations
Co-op Connect EV Chargers at Dakota Gas Bar
830 Dakota Street, Winnipeg, MB
Tesla Chargers at Dryden Gas Bar
640 Government Street, Dryden ON