Food Waste Reduction Webinar
Actions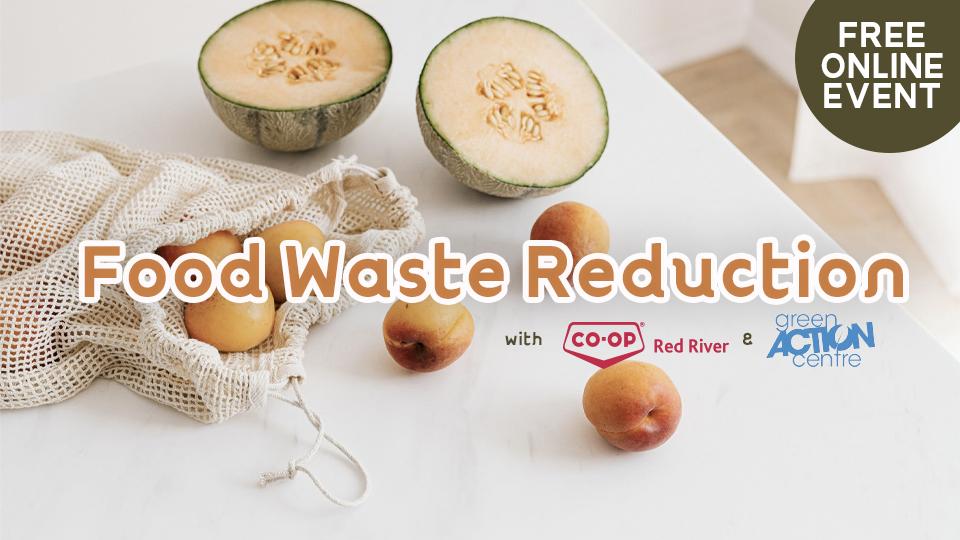 Food Waste Reduction Webinar
January 4, 2021
Join us on Thursday, January 14th at 12 PM CST for a FREE one-hour webinar to learn how you can better manage food sustainability and prevent food waste at home!
Most people don't realize how much food they throw away every day — from uneaten leftovers to spoiled produce. By managing food sustainably and reducing waste, you can save money and conserve resources for future generations to come! Red River Co-op is proud to present this special webinar for our customers and members in partnership with Green Action Centre.
In this webinar, you will learn:
The reality of food waste in Canada
Benefits and ways to reduce food waste
Planning, storage and prep tips for at home
Register here for this free webinar today - limited spots available!
Red River Co-op and Green Action Centre began working together in 2018 on a single use plastic bag reduction strategy aimed at reducing the negative impacts disposable bags have on our environment, wildlife and our health. Our partnership has continued, with a number of collaborative waste reduction events that encourage eco-friendly shopping and gift alternatives, like a Sustainable Holiday Toy Swap that took place at Red River Co-op's Grant Park grocery store. Green Action Centre also supports the Co-op model by using Red River Co-op gas bars to fuel the fleet of vehicles operating under its social enterprise, Compost Winnipeg, which collects organic waste from residents and businesses across the city daily and diverts it from the landfill.