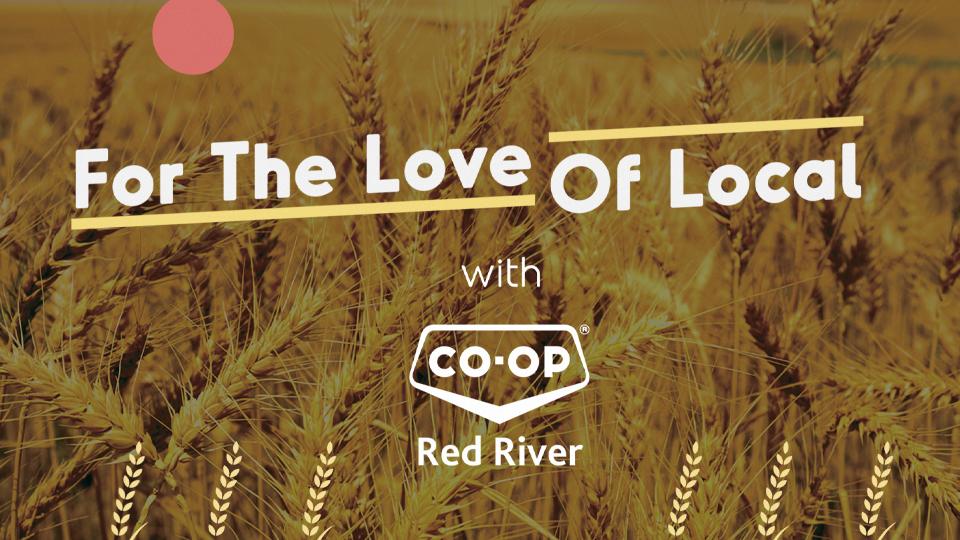 For the Love of Local
September 23, 2019
At Red River Co-op we LOVE local! We are so excited to share the stories of our local vendors with our new For the Love of Local web series. A huge thank you to the wonderful crew at
We Heart Wpg
for making this a reality.
Stay tuned for a new video released every 2 weeks!
Tamarack Farms
The first in our For the Love of Local series featuring the stories of our local vendors.
Tamarack Farms is nestled in the rolling hills and forests of Riding Mountain near Erickson, Manitoba. They raise a diverse range of plants and animals, including quinoa and other grains, pastured heritage pigs, native grasses and forbs, and hay for local cattle feed.
Fitting their farming activities into the natural and biodiverse landscape is very important to them, so is to maintain local elk populations, aspen parkland forests, and beaver ponds and creeks. In 2017, one quarter of their farm gained certified organic status. Their quinoa and other grains are certified organic as of the fall of 2018.
Mr Biltong
Based in Winnipeg, Manitoba, Mr. Biltong Beef Jerky Company was created to meet the growing demand for locally-produced premium meat snacks. Mr. Biltong provides a tastier, more tender, and healthier alternative to conventional beef jerky.
Their initial focus is on the Winnipeg market, but they hope to expand their availability in the future. This will help them work towards their ultimate goal: Sharing the love of meat with the world!