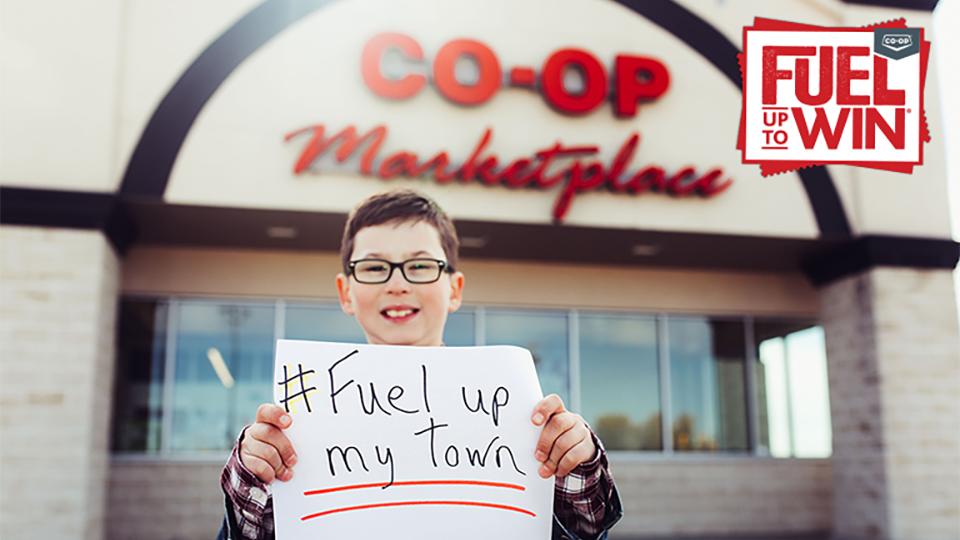 Fuel Up My Town Contest
November 1, 2018
Our Fuel Up to Win promotion will be back again in 2019, but this year we are doing a special pre-promotion campaign as well! #FuelUpMyTown!
During last year's Fuel Up to Win promotion we received a letter from Devin, an eight-year-old from Oak Bank, Manitoba. At Co-op we are dedicated to community, so his letter really inspired us.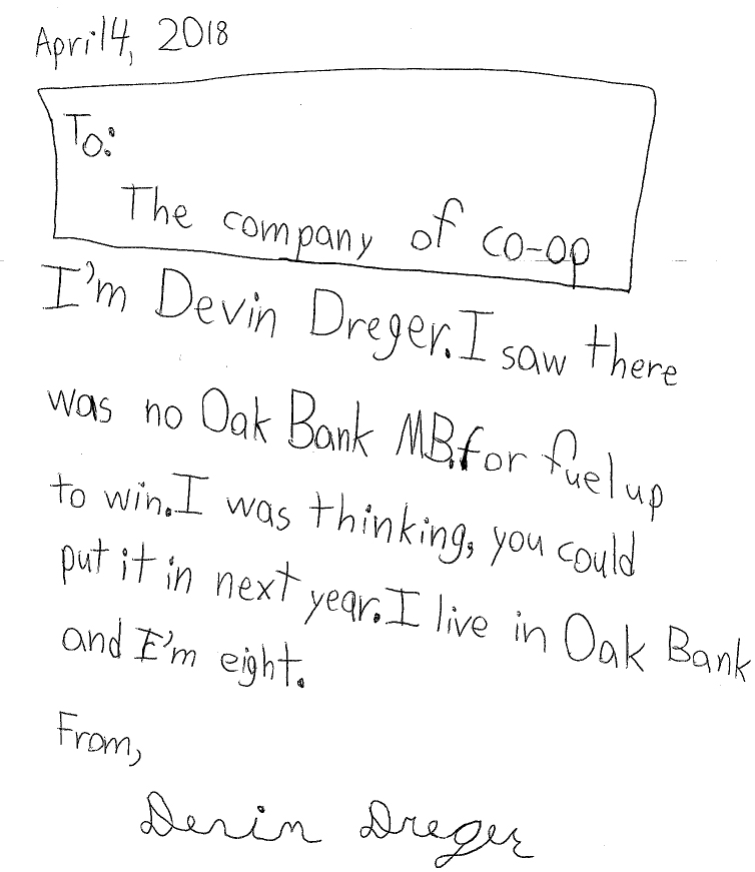 We think this is a fantastic request from Devin, which is why we created the #FuelUpMyTown contest!
Starting on November 1 and running through November 21st, share your town's name across Facebook, Twitter and Instagram for a chance to WIN your town a $25,000 Community Donation, plus the top 25 town names will be used on the 2019 Fuel Up to Win Collector Card!
To Enter:
On Facebook: Comment on the #FuelUpMyTown post on the CRS Facebook page or on Red River Co-op's Facebook page. Make sure you include a hashtag and your town's name to receive one entry. (Example: #Winnipeg)
On Twitter: Share a tweet with #FuelUpMyTown #<#Your town name here> to receive one entry. (Example: #FuelUpMyTown #Winnipeg)
On Instagram: Comment on the #FuelUpMyTown post on the CRS Instagram page, or on Red River Co-op's Instagram page. Make sure to include a hashtag and your town's name to receive one entry. (Example: #Winnipeg)
Let's do this #Winnipeg, #Selkirk, #Stonewall, #Lorette, #Dryden, #Teulon, #Gimli, #Kenora, #Niverville, #Oakbank, #SteAgathe
Discover more: