#GivingTuesday for IISD Experimental Lakes Area
Actions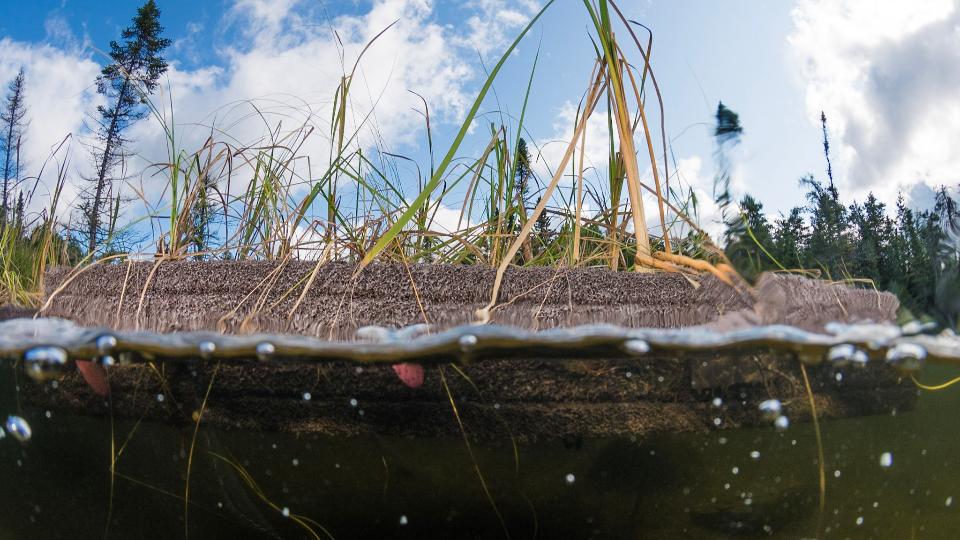 #GivingTuesday for IISD Experimental Lakes Area
November 24, 2021
On Giving Tuesday, let's take care of nature so nature can take care of us!
Red River Co-op has donated $7,500 to IISD-ELA Experimental Lakes area for their Giving Tuesday campaign and challenges donors to match the donation so that institute will have $15,000 in funding to continue applying IISD-ELA science to improve water quality in prairie communities.
Giving Tuesday, happening on November 30, is a global movement for giving and volunteering, taking place each year after Black Friday and Cyber Monday. Giving Tuesday harnesses the potential of social media and the generosity of people to bring about real change in their communities – and investing in communities is a value that we here at Red River Co-op hold true.
Funds raised by IISD-ELA Experimental Lakes this Giving Tuesday will support cleaner water, healthier watersheds, and long-term resilience. Natural infrastructure, such as floating treatment wetlands and agricultural retention ponds, harnesses existing natural processes to help the health of our watersheds, reduce risks associated with a changing climate, and address some of the key water needs faced by communities.
The primary applied purpose of these floating wetlands in communities is the absorption of phosphorus, and by extension the reduction of harmful algae blooms. Floating treatment wetlands provide other ecosystem services, including the absorption and storage of other pollutants and habitat creation.
Red River Co-op is proud to support the creation and application of these floating wetlands in Manitoban communities to create a healthier environment for all. Visit IISD-ELA Experimental Lakes' website to learn more about the work they are doing to make a donation this Giving Tuesday.

Photo credit: Sean Landsman