National Day for Truth & Reconciliation & Orange Shirt Day
Actions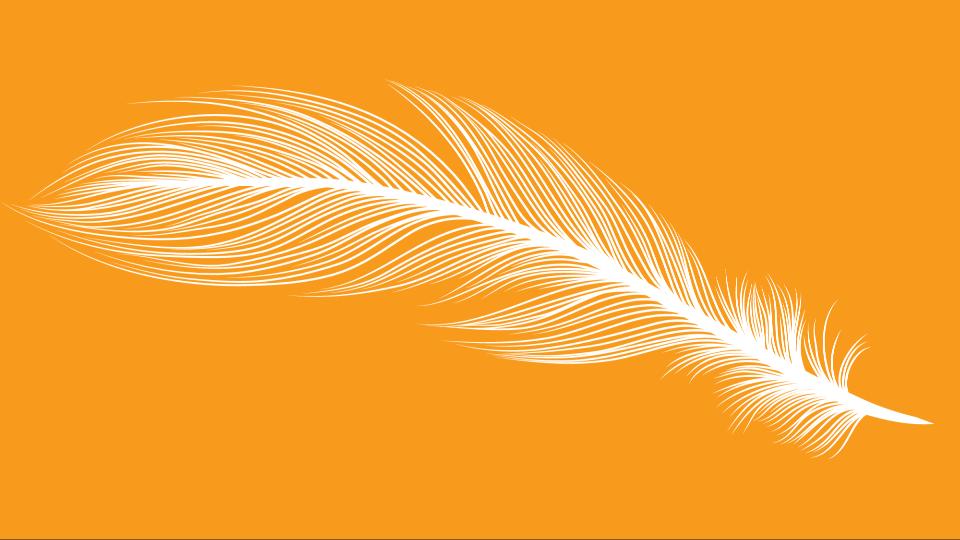 National Day for Truth & Reconciliation & Orange Shirt Day
September 24, 2021
Red River Co-op recognizes the first National Day for Truth and Reconciliation and Orange Shirt Day on September 30
Orange Shirt Day is a legacy of the St. Joseph Mission Residential School (1891-1981) Commemoration Project and Reunion events that took place in Williams Lake, British Columbia in 2013. St. Joseph's Mission residential school was where Phyllis Webstad had the new orange shirt her grandmother bought her for her first day of school taken away upon her arrival. Residential schools were church-run schools where approximately 150,000 First Nations, Inuit and Métis children were sent between the 1860s and the 1990s. The schools harmed Indigenous children by removing them from their families, forcing them to speak English or French instead of their ancestral languages, disconnecting them from their culture and traditions and forcing them to adopt Christianity in order to assimilate into Canadian society.
Orange Shirt Day was started by Phyllis Webstad to share the message that every child matters every day and on Orange Shirt Day. It is a day to recognize the legacy of residential schools and the ongoing impact they had on generations of First Nations, Inuit and Métis peoples. It is a day to honour the survivors and children lost. September 30 was chosen as Orange Shirt Day because it is the time of year children were taken from their homes to residential schools. The date was also selected because it correlates with the start of the school year for people now, which brings the opportunity to set the stage for anti-racism policies and teachings for the school year.
The National Day for Truth and Reconciliation was introduced by the Canadian federal government in 2021 to address the Truth and Reconciliation Commission's Call to Action #80 to establish a statutory holiday to honour survivors of residential schools, their families and communities. This upcoming September 30 is the first National Day of Truth and Reconciliation, ensuring that public commemoration of the history and legacy of residential schools remains a vital component of the reconciliation process.
September 30 at Red River Co-op
Red River Co-op acknowledge the harms and mistakes of the past and dedicate ourselves to moving forward in partnership with Indigenous communities in a spirit of truth, reconciliation, and collaboration. Red River Co-op will recognize Orange Shirt Day and the first National Day for Truth and Reconciliation on September 30 as part of our co-operative's commitment to progress on our collective and personal journeys of learning and reconciliation.
Red River Co-op is making a $5,000 donation to the Anish Corporation located on the Swan Lake First Nation urban reserve in Headingley, Manitoba. The Anish Corporation delivers culturally appropriate health and wellness related programs and services to primarily Indigenous people and creates innovative partnerships that advance reconciliation and promotes equality for all Indigenous people. The donation will support their Reclaiming Cultural Connections Reigniting Blood Memory virtual and land bases series - a series of cultural land base camps for children, youth, adults with the aid of elders and Knowledge Keepers to preserve and reclaim their teachings and cultural ways all while being on the land through various activities and ceremonies.
The Red River Co-op head office will be closed and we encourage all staff to recognize the day by gaining a greater understanding of Truth and Reconciliation and/or attend commemoration events in our community.
Food stores will observe holiday hours, 9:00AM to 6:00PM.
Gas bars will be operating at regular hours.
We have purchased official 2021 Every Child Matters T-shirts for our staff in honour of Orange Shirt Day and invite our team members to wear an orange shirt or a ribbon to work as a reminder that every child matters and to honour survivors and children lost. Partial proceeds from the purchase of the shirts go to the Orange Shirt Society to support awareness activities.
This year's beautiful orange shirt design was created by Shayne Hommy, a Grade 11 First Nation Cree student at South Peace Secondary School in Dawson Creek, BC.
About Shayne's design, as per OrangeShirtDay.org:
My design is three little Indigenous girls from different tribes, holding hands to represent the unity of our people, (Indigenous peoples) resilience and strength throughout the many years of suffering Indigenous peoples had to face.