Our newest food store is now open at Seasons!
Actions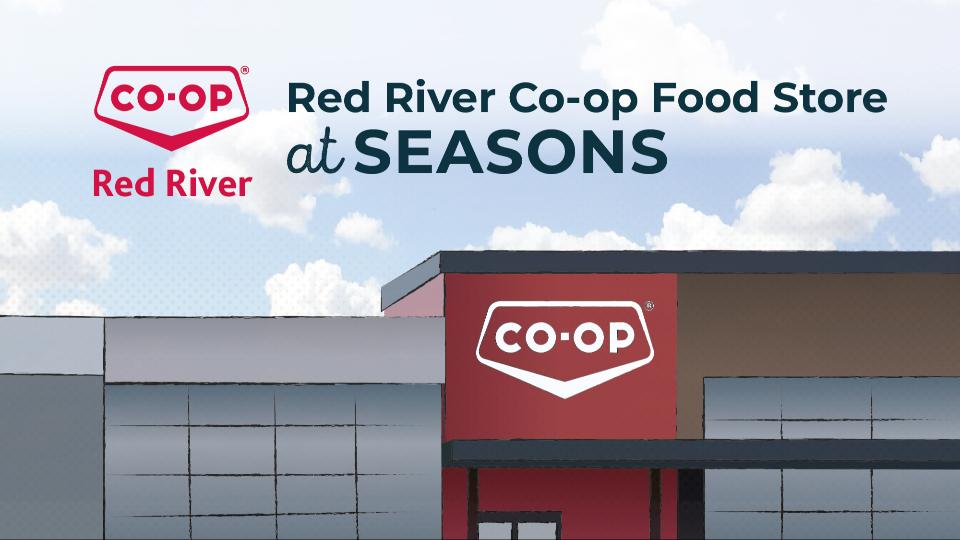 Our newest food store is now open at Seasons!
July 22, 2021
We're new to the neighbourhood!
Come visit us at our brand new Red River Co-op food store at 755 Sterling Lyon Parkway near the Outlet Mall. We have a lot to show you and can't wait to serve you!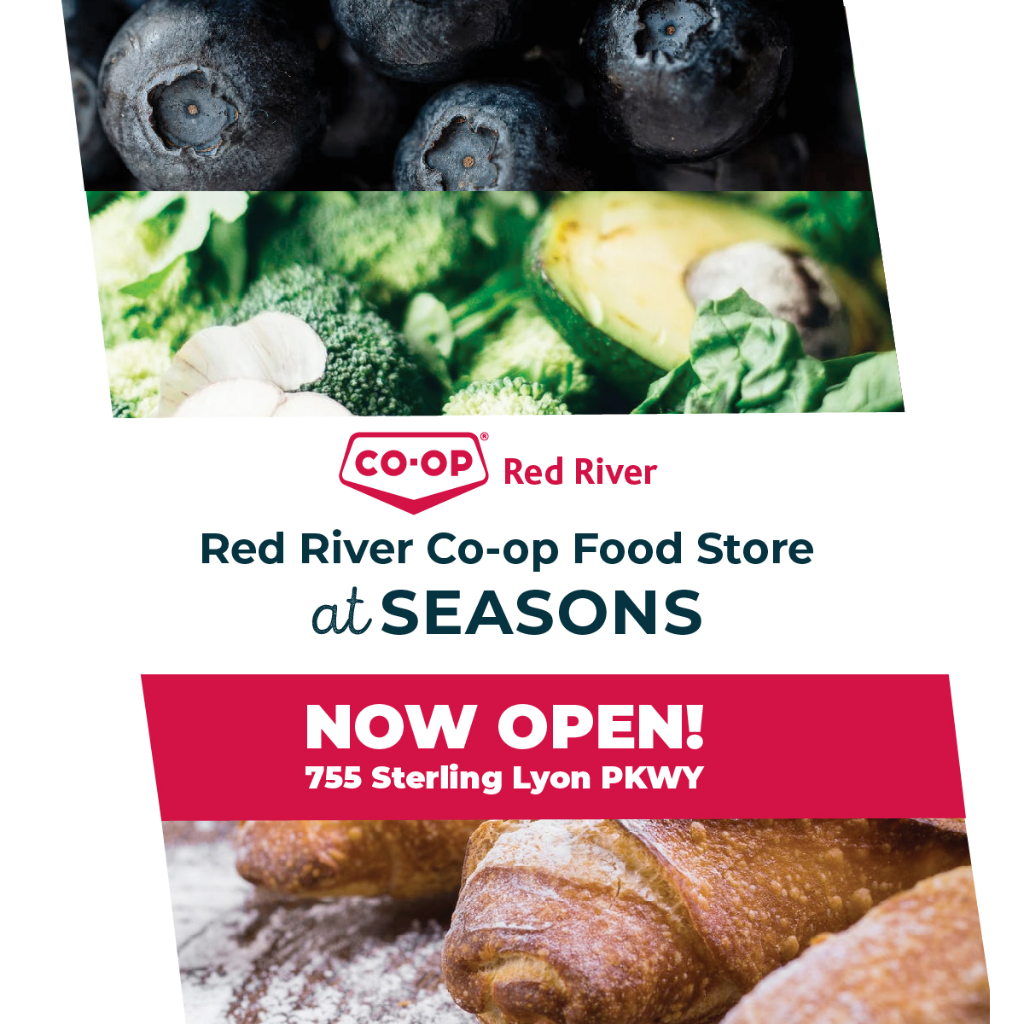 Did you know that Red River Co-op members earn equity and cash back on the full price of their prescriptions? Our in-store pharmacy is open! Talk to our pharmacists for a quick and easy transfer of your prescriptions to your new neighbourhood pharmacy and learn how you can start earning equity on your purchases. Our friendly and knowledgeable pharmacists are excited to meet you and serve you with personalized care. The health and wellness section features a robust mix of organic and natural supplements, paraben-free beauty products, and foods that cater to a variety of special dietary requirements including keto.
Fresh is what we know best! Shop our produce section for fresh-cut fruits and vegetables and a vast selection of Western Canadian and straight-from-the-field Manitoban produce.
Red River Co-op has a longstanding history of supporting local growers and producers. To us, local is more than supporting Canadian and western Canadian businesses. We see local as offering product made right here in Manitoba, because we know that is important to you too. Fun fact: 100% of our ground beef is raised and produced here in Manitoba! Look for the Love Local signage throughout the store and the Local section next to the deli to find great made-in-Manitoba products for your table. There are over 600 produced-in-Manitoba products in store!
And speaking of quality, the store proudly features a full-service meat counters offering custom cuts of seafood and meats, including Co-op's 28-day dry-aged beef for your grill. Your Co-op butcher starts with 100% AAA Western Canadian beef then ages it for 28 days in a humidity and temperature controlled case. The end result is a rich, flavourful and tender cut of beef that rivals any high-end steakhouse.
At our deli, we feature our famous home-style hot chicken at exceptional value prepared in-store daily, curry bowls and in-store made fresh sushi. Be sure to check out our extensive cheese wall.
We know how busy life can get, so that's why we are rolling out a brand new deli feature at our Seasons store: a daily hot meal menu!
The store also features a scratch bakery with buns and bread made fresh every day. Find sweet and savory baking and treats, including chocolate dipped fruit and a selection of premium Belgian chocolates.
We are happy to offer Click & Collect service at our Seasons food store. Visit shop.crs to place your order for curbside pick up today!
Giving back to the communities in which we do business is one of the pillars that makes Red River Co-op a different kind of business, but we could not do this without the support of our members and customers. We donate to non-profits and charities doing great work in our communities and your support of our business helps ensure that we can continue to give back!
For just $5 you can become a member-owner of Red River Co-op and start earning equity and cash back on our food, pharmacy and fuel purchases. Plus, you join a community that believes in sourcing local product, providing great jobs and supporting the communities we live in! Visit Customer Service or any Red River Co-op locations to become a member.
Sign up for our Co-op e-newsletters to get weekly flyer deals delivered right to your inbox.
Our hours of operation are:
Sunday: 9:00 AM-6:00 PM
Monday-Friday: 8:00 AM-9:00 PM
Saturday: 8:00 AM-9:00 PM
See you soon!