Put a Squeeze on Diabetes - Lemonade Stand Blitz
Actions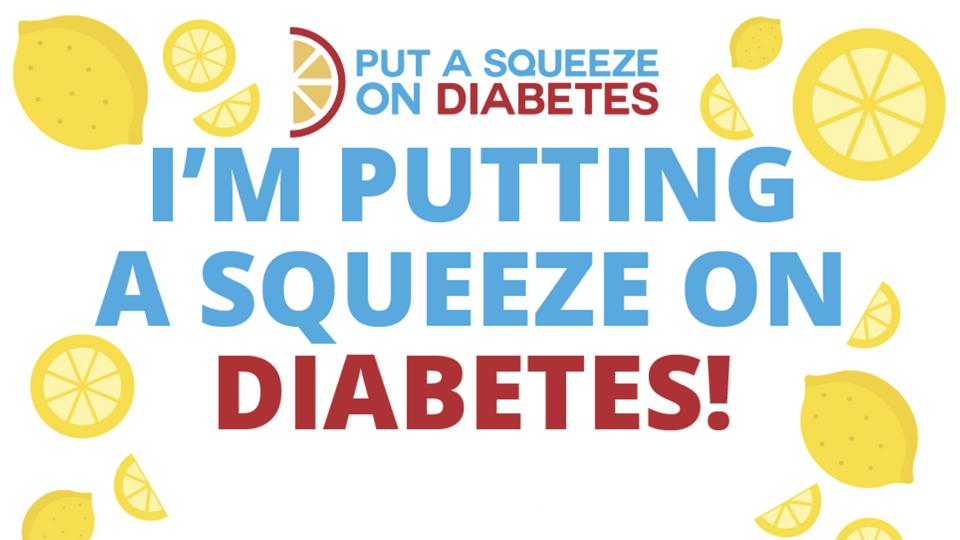 Put a Squeeze on Diabetes - Lemonade Stand Blitz
June 12, 2019
A Lemonade Stand with a Twist to Send Kids to D-Camp
Best friends Jamie Cleghorn and Max Armstrong first started raising money for diabetes in 2008 as Jamie had been, diagnosed with type 1 at age three. What started as a neighbourhood lemonade stand has grown into a national fundraising event.
For the past four years, Put a Squeeze on Diabetes has raised over $240,000 for Diabetes Canada D-Camps, where kids with type 1 diabetes can experience fun and adventure in a medically-supervised, diabetes-friendly
environment. Each year, over 2,500 children and their families attend 10 D-Camp locations across nine provinces. As a D-Camp alumnus, Jamie knows how important an authentic camp experience is to children living with type 1 with diabetes.
Red River Co-op is teaming up as a partner

On Thursday, June 20th, 13 of our gas bars will be hosting lemonade stands to raise money for Diabetes Canada. Raised funds will help send kids with type 1 diabetes to camp! Lemonade stands will be run by the most adorable volunteer entrepreneurs.
Lemonade stands will be popping up at the following gas bar locations:
IN WINNIPEG:
Archibald — 650 Archibald St
Bridgwater — 50 Centre St
Ellice & Wall — 1082 Ellice Avenue
Charleswood — 3425 Roblin Blvd
Gateway — 1123 Gateway Rd
Grandmont — 3357 Pembina Hwy
Ness 2251 — Ness Ave
Osborne — 345 Osborne St
Owen — 1376 Regent Ave
Rossmere — 1070 Henderson Hwy
St. Mary's — 1621 St Mary's Rd
OUTSIDE OF WINNIPEG:
Oakbank — 3 Co-op Dr
Selkirk — 275 Main St

D-Camps Impact: Help Make a Difference in the Lives of Kids with Type 1
Across Canada nearly 2,000 kids with Type 1 diabetes are gearing up for camp including those for our own Camp Briardale. For nearly 70 years, D-Camps have given kids with type 1 diabetes a break from being different. Camp is one of the few places where everyone just "gets it" and nothing must be explained. The kids get to meet other children who share a personal understanding of the challenges that come from living with diabetes, and many of these relationships develop into lifelong friendships.
Campers learn about diabetes management and education through an experiential approach. Within an enriching and fun environment, education happens organically through participation in traditional camp activities. When children leave camp, they have gained a new level of independence in managing their diabetes and feel empowered to continue the healthy practices they learned at camp.
About type 1 diabetes
Type 1 diabetes is a complex chronic disease with no known cure.
Type 1 diabetes affects approximately 5 to 10 per cent of Canadians with diabetes and occurs when the body is unable to produce insulin, a hormone that controls the level of glucose (sugar) in the blood. The cause of type 1 diabetes is unknown, and it is not preventable.
To survive, people with type 1 diabetes must take synthetic insulin (by multiple daily injections or through an insulin pump) to measure and adjusting their blood sugar levels.
For someone without type 1 diabetes, the average blood glucose level is 5 and will automatically remain within a percentage point of that throughout the day. For a person with type 1 diabetes, these numbers will fluctuate constantly.

Low blood sugar levels lead to sweating, nervousness, weakness, hunger, anxiety, blurred vision, dizziness, confusion and in extreme cases unconsciousness and death.
High blood sugar levels lead to increased thirst, headaches, difficulty concentrating, frequent urination, fatigue and in extreme cases, diabetic ketoacidosis, a life-threatening condition caused by prolonged, elevated and untreated blood sugar levels.
Type 1 diabetes is relatively rare, which can lead to feelings of isolation, loneliness and decreased self-esteem.
An estimated 300,000 Canadians live with type 1 diabetes, where roughly 30,000 are "camp age" kids.
On average, there are only two children/youth with type 1 diabetes per school, nationally.
Type 1 diabetes is difficult to manage well, because:
kids on an insulin pump must do more than 120 pump site insertions a year;
kids taking insulin by injection must take more than 1,095 injections each year;
2,920 blood sugar tests are done each year (eight recommended tests per day); and
there are things that affect blood sugar levels such as carbohydrates, insulin, physical activity, stress, emotions, puberty, illness, and weather.

Impact of D-Camps:
94 per cent of campers formed a bond with others living with diabetes

88 per cent of campers gained self-esteem related to living with diabetes

66 per cent of campers learned techniques to manage feelings/cope with challenges around living with diabetes

49 per cent of campers learned more about carb counting at camp than at their diabetes clinic

38 per cent of campers learned more about insulin dose adjustments at camp than at their diabetes clinic

55 per cent of campers did their first solo injection or pump site insertion at camp

90 per cent of parents felt camp provided their child with the tools to live day-to-day with diabetes
Miles' Story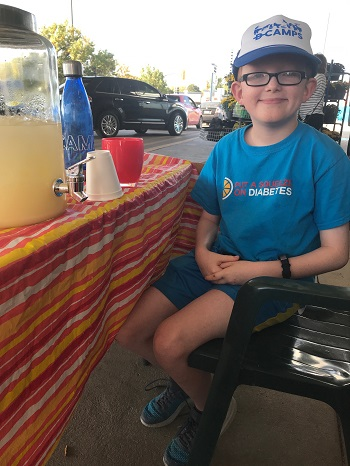 12 year old Miles Dyer lives in Winnipeg, Manitoba. He has been living with Type 1 Diabetes since his first birthday. Growing up, it has been hard for him to be the only one with diabetes among his peers. When he was old enough to attend his local D-camp, Camp Briardale he jumped at the chance! This will be his fifth year attending camp. He says the best thing about camp is the amazing feeling of being like everyone else. When he was younger it helped him to see the older kids manage their diabetes on their own and now he enjoys helping the younger ones and making new friends.
This is Miles' third year as a Put a Squeeze participant. His first year he was the only participant in Manitoba, last year he was excited to have nine other families in the province join him in setting up lemonade stands! This year he hopes to at least double that number and is honoured to be the regional Put a Squeeze campion for Manitoba again!
Miles loves spreading awareness about Type 1 Diabetes through his work as a JDRF ambassador and Put a Squeeze regional champion. He has given speeches at Diabetes Canada's Best Banting Galas and the Lions club convention about his involvement with Put a Squeeze and D-Camps. He also lectured for medical students at the University of Manitoba, and promoted Put a Squeeze on Global TV and various radio stations. Last year on World Diabetes, day he organized a diabetes educational school assembly and raised funds for Diabetes Canada through a school bake sale.
Miles will be setting up his stand at various locations around Winnipeg this summer in the hopes that every child with Type 1 Diabetes gets to experience D-Camp!
Together We Can Put a Squeeze on Diabetes #PutaSqueeze