Quit smoking today, but not because I'm telling you
Actions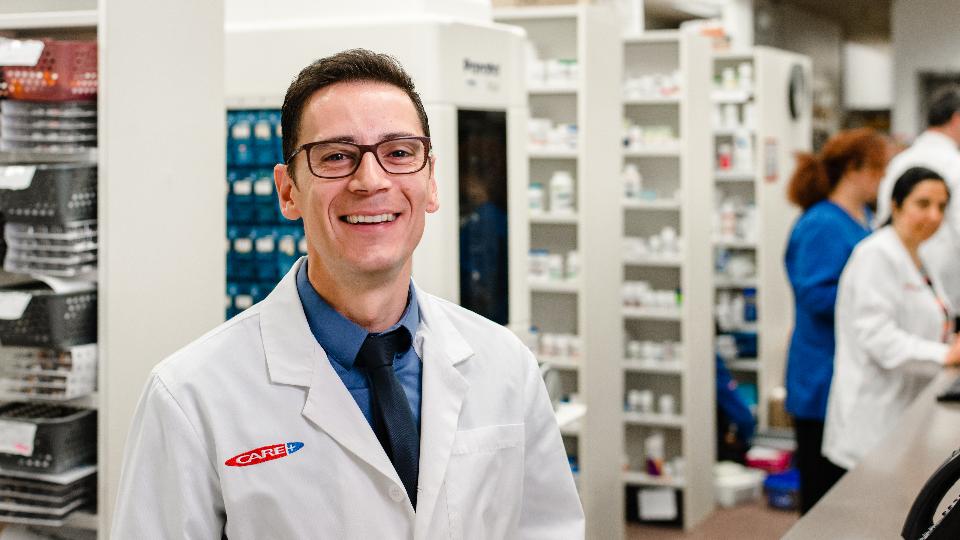 Quit smoking today, but not because I'm telling you
January 25, 2019
It's a new year, and with the turning of the calendar comes newfound resolves to live healthier. The challenge of giving up smoking tops many people's resolutions lists this time of year.
It's never too late to put down the pack and health benefits of kicking the habit come on quickly. In just 24 hours, your risk of having a heart attack begins to decrease. In two weeks to three months, your airways relax and you are able to breathe easier. After one year, your risk of coronary heart disease is half of that of a smoker.
Cost, personal health, quality of life, family impact, fatigue – there are a myriad of reasons people know they should be quitting smoking, but turning your "I should quit smoking" mind frame into an "I want to quit" mindset is a trying hurdle for most. The path to truly wanting to quit smoking is a tough journey, but it's the key to success.
We're here to help you get there. If you can quit on the first try cold turkey, hooray! You are a rare breed. It takes on average up to four attempts to successfully quit smoking. Our white coat people (AKA your friendly neighborhood pharmacists) will spend some time talking with you, taking down any pertinent details about yourself, to come up with a personalized plan or a product to help you quit.
This consultation is done free of charge and you are not obliged to purchase anything. We are here to help guide you through this process, so that you can achieve your goal of living a smoke-free lifestyle. The approach we take with each individual includes realistic short and long term goalsetting, support and revaluations of your personal care plan.
If you do come in, aside from tips and a plan, our white coats can help you choose which product is best for you. Currently, Champix (Varenicline) does have the highest success rate of all the smoking cessation products. It still may not be the best option for you. Nicotine withdrawal, while uncomfortable, is only short term. For most people, symptoms of withdrawal only last up to two weeks and we can help you find aids to overcome the urge to step outside for a fix.
We are here to help, not push. Come by and see us even if you're not ready to kick the habit just yet. We would love to chat with you and we love the company.
Willson Caetano
Red River Co-op Pharmacy
1425 Main St.
Discover more: