Red River Co-op Gets Green!
Actions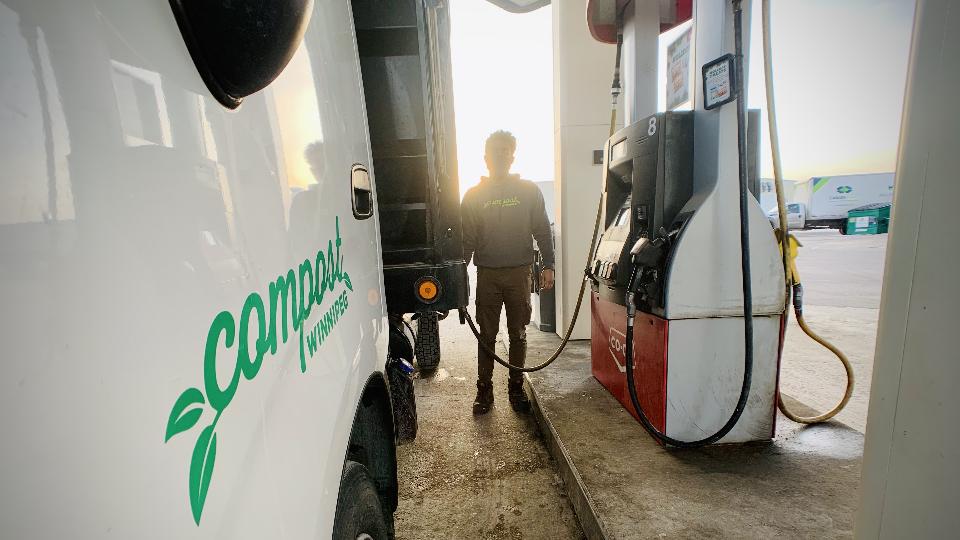 Red River Co-op Gets Green!
November 30, 2020
Red River Co-op and Green Action Centre began working together in 2018 on a single use plastic bag reduction strategy aimed at reducing the negative impacts disposable bags have on our environment, wildlife and our health.
Through an education and awareness campaign for customers and staff as well as the introduction of a 5-cent fee per bag, Red River Co-op was able to reduce the disposable bags used in their stores by 54%, diverting over 3 million bags from the landfill in just one year.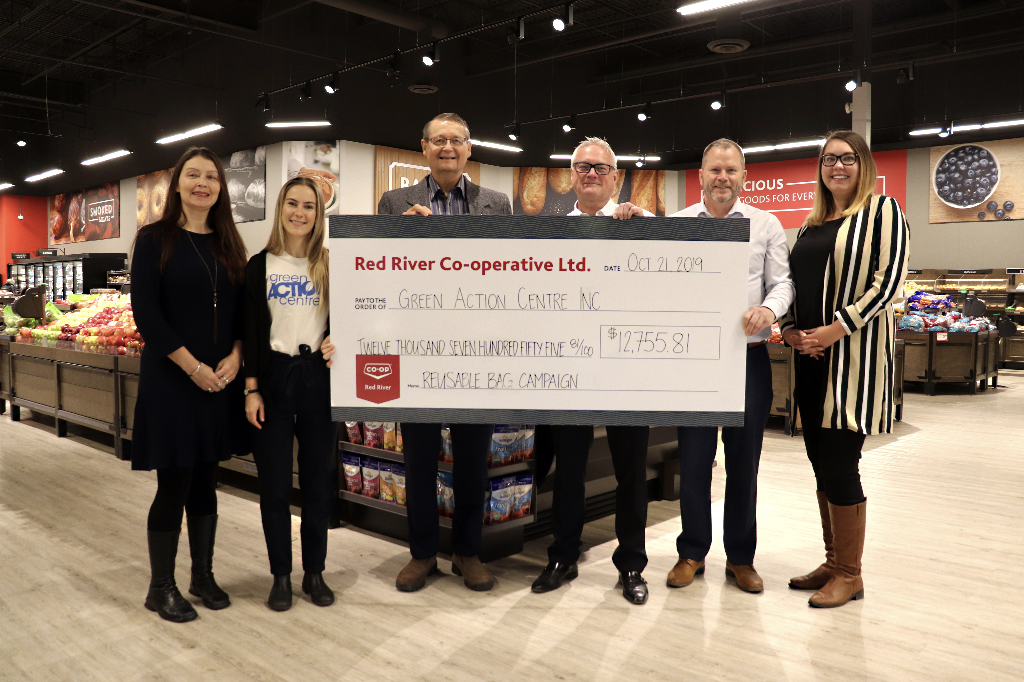 Profits from the bag sales were donated to Green Action Centre, furthering Red River Co-op's sustainability commitments. In fall 2019 a $12,700 donation supported Green Action Centre's Composting initiatives and their new Food Waste Reduction Programming which reached over 300 students in 5 Winnipeg schools.

Our partnership has continued, with a number of collaborative waste reduction events that encourage eco-friendly shopping and gift alternatives, like a Sustainable Holiday Toy Swap that took place at Co-op's Grant Park grocery store. Green Action Centre also supports the Co-op model by using Co-op gas bars to fuel the fleet of vehicles operating under its social enterprise, Compost Winnipeg, which collects organic waste from residents and businesses across the city daily and diverts it from the landfill.
Much like everything going on in the world right now, COVID-19 had an impact on the results of our partnership this past year, with an uptake in plastic bag use at the start of the pandemic based on public health concerns and precautions that the virus could be passed along on a reusable bag. However, although the promotion of reusable bags was suspended for a period, it has since been reintroduced in the stores again, with the understanding that reusable bags are just as safe as plastic bags and that proper washing of reusable bags kills bacteria that may reside there.
Green Action Centre is encouraged by Red River Co-op's decision to embrace environmental sustainability and we are committed to continuing to work together to ensure disposable plastic bag use continues to decrease in Red River Co-op stores and across Manitoba. Every year, Canadians throw away 3 million tonnes of plastic waste, including about 15 billion plastic bags. Less than 10% of that plastic waste is recycled; the rest ends up in our landfills or in our freshwater systems.
In November 2020, Red River Co-op confirmed a donation of over $15,000 from year 2 of the partnership, which will further Green Action Centre's Food Waste and Plastic Reduction efforts such as new resources and training to help transition food service, grocers, and consumers address food waste and continue away from the use of harmful single use plastics like bags, cutlery and takeaway food containers.
We are excited to continue to work collaboratively to build a more environmentally-focused future.