Red River Co-op presents the Zoo Lights Festival
Actions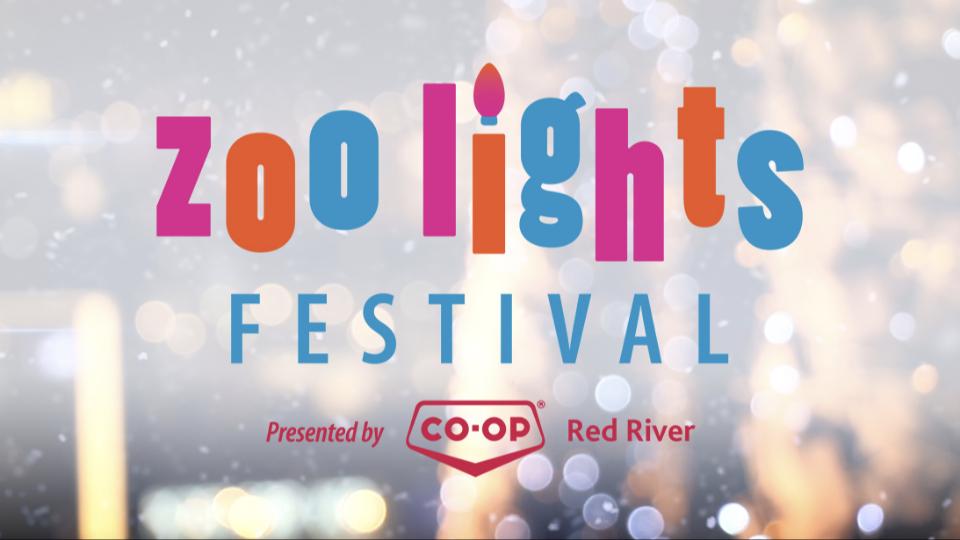 Red River Co-op presents the Zoo Lights Festival
July 17, 2019
Red River Co-op is presenting sponsor of a new and exciting event at the Zoo that is sure to be your next favorite holiday activity!

The Assiniboine Park Conservancy is thrilled to announce a new month-long winter lights festival at Assiniboine Park Zoo. Zoo Lights Festival presented by Red River Co-op will showcase thousands of light installations from traditional tree wrapping to the latest technology in outdoor lighting and projection to bring to life a magically illuminated fictional Manitoba community called Polar Town. The after-hours, ticketed event will run over the course of 32 nights between November 30, 2019 and January 5, 2020.

"More than just a winter light show, Zoo Lights Festival will feature interactive experiences, entertainment, and amazing cultural, musical and artistic experiences," said Stephanie Meilleur, Events Producer. "We have been working hard to create something really unique, something that's never been done before in Winnipeg or Manitoba, and I have no doubt that Zoo Lights Festival will be spectacular!"

In addition to the spectacular light displays, Zoo Lights Festival will feature over 400 actors, musicians, and entertainers including Mama Cuttsworth, Teakle Family Circus, Erin Propp, Asham Stompers, Sol James, and much more! Each day is unique! Enjoy family-friendly concerts, late night parties and a variety of entertainment like bingo nights, salsa and swing dancing, craft stations, themed nights hosted by Folklorama, Winnipeg Folk Fest, Times Change(d), and so much more!

Visit the Third + Bird market, warm up and make s'mores by a fire pit, enjoy great food and storytelling, and from November 30 - December 23, visit Santa! More will be announced in time.

"As a locally owned and operated cooperative, Red River Co-op is proud to present Zoo Lights Festival – an event that will see community organizations coming together to create a uniquely Winnipeg experience," said Doug Wiebe, CEO, Red River Co-op. "Our cooperative is a longstanding partner of the Assiniboine Park Zoo and Conservancy as the sponsor of the Red River Co-op Zoo Tram, and with our $125,000 donation in 2018 for the revitalization of the sports fields through our Co-op Community Spaces Program. We are looking forward to partnering on this new event that is sure to become a treasured holiday tradition for family and friends."

Artistic programming will prioritize diversity and inclusion through a powerful mix of artists from many different cultural backgrounds. The schedule will include high-quality performances by Indigenous artists, members of the LGBTTQ community, as well as entertainment in both official languages.

Runs Nov 30-Jan 5

HOURS OF OPERATION
Daily: 5:00 PM - 9:00 PM

Late Night Parties: 9:00 PM - 12:00 AM
Saturdays, December 7, 14, 21, 28 and January 4

New Years Eve: 5:00 PM - 12:00 AM

Closed: Mondays, December 2, 9, 16
Closed: Christmas Eve & Christmas Day

For more information, visit the Zoo Lights Festival website.