Skipper Otto Partnership
May 12, 2021
Attention fish foodies! We are excited to announce our partnership with Skipper Otto, a community supported fishery from BC.
Skipper Otto is transforming the seafood industry. They've cut out the "middle men" to provide members with complete transparency around what their fishing families are catching, where, and how. They're keeping independent small-scale fishing alive in BC's coastal and Indigenous communities, protecting our valuable ocean resources, and ensuring customers have direct access to wild, sustainable, totally traceable seafood.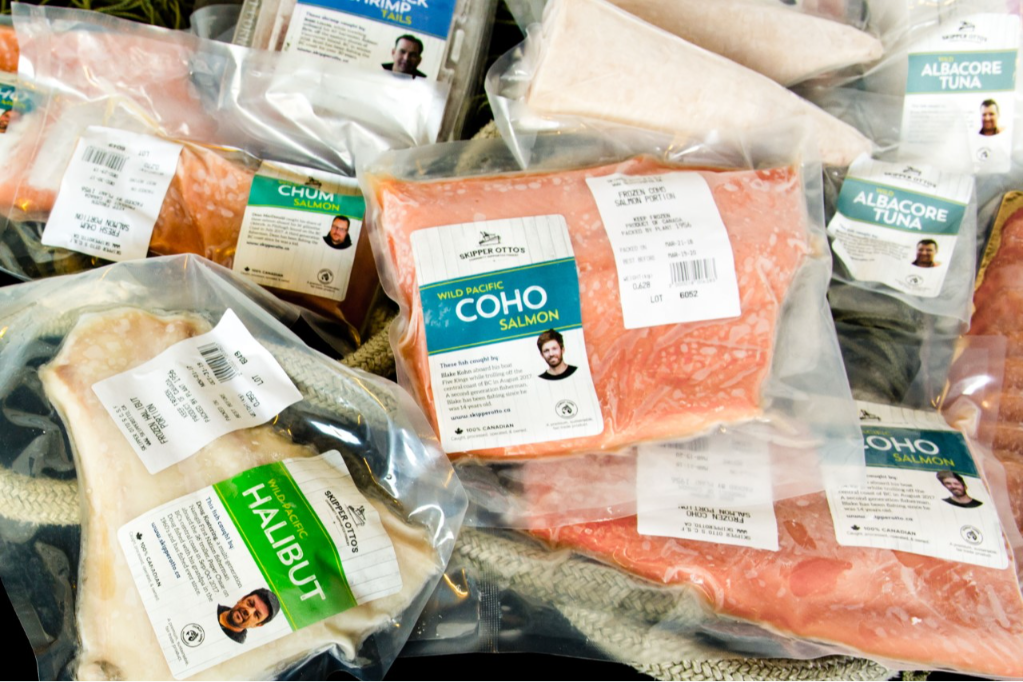 Here's how it works:
Members sign up and pay before the fishing season starts to secure a share of the catch and to support small-scale fishing families. Membership for the 2021 season is closing on May 31st, so make sure to sign up soon! SIGN UP HERE
Skipper Otto works with independent fishing families, who hit the seas knowing they've got a guaranteed market for their catch, and are fully supported by fair, living wages. They catch only what is abundant and sustainable that fishing season.
Members take their pick of the catch by placing an order online, choosing from Skipper Otto's selection of sustainable, 100% traceable seafood. This includes Pacific salmon, halibut, albacore tuna, spot prawns, octopus, lingcod, hake, and lots more!
Members pick up their order from Community Partner locations across Canada, including right here at the Red River Co-op at Grant Park! Pick-ups are almost monthly at our store, so there are lots of opportunities to collect your Skipper Otto seafood orders.