The Happiest Window Contest
Actions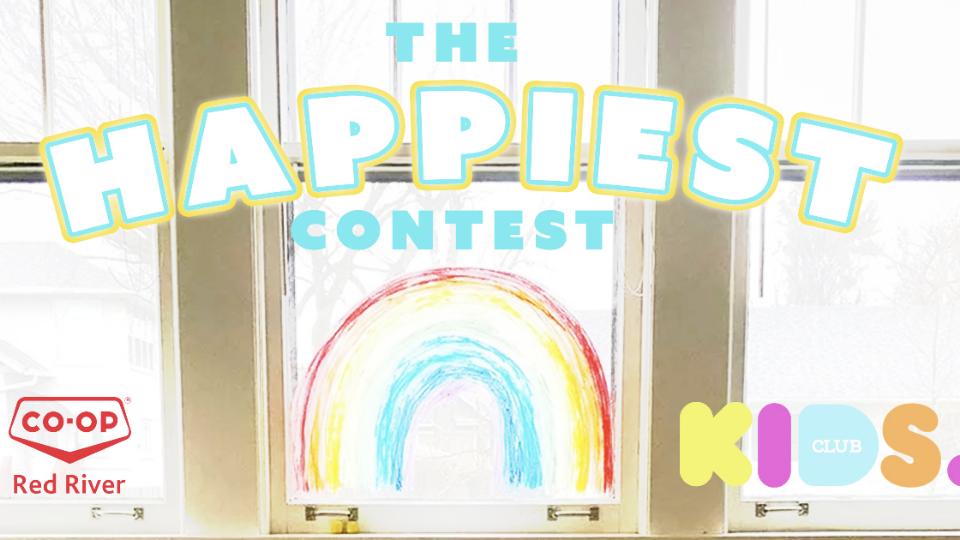 The Happiest Window Contest
April 1, 2020
With the current COVID-19 pandemic keeping us all indoors, one thing making us smile is your beautiful artwork decorating your windows. This gave us an idea for a great contest. Kids Club members (and future members too) — let's see those happy windows!
From April 1st until April 30th, 2020, have your parent send us a photo of your happy window! This can include artwork, messages, toys, whatever you have done to make your community smile when they walk / drive by.


Send the photo, along with answers to the following questions, to:
media@rrcoop.com

We will be choosing THREE winners who will receive a special personalized basket dropped off safely and securely to their front door. In addition to these winners, EVERYONE who sends us an entry will receive a coupon for a FREE small Big Cool Slush this summer (first 100 entries).


ENTRY QUESTIONS:

Child/Children's Name(s)
Child/Children's Age(s)

Your Address
Your Phone Number
Child's Favourite treat(s)*
Child's Favourite animal(s)
Child's Favourite colour

Can we post this photo on our social media platforms?** Yes/No
*Please ensure this is something you are okay with them having as it may be included in their basket ;). Also please let us know if your child has any allergies.

**We will NOT post the names or any personal info, just the photo.
This contest is open to residents in communities where we have food stores — Winnipeg, Selkirk, Stonewall, Lorette and Gimli.

Do you need some inspiration to get started? Check these out: