'Tis the Season for Manitoba Made
Actions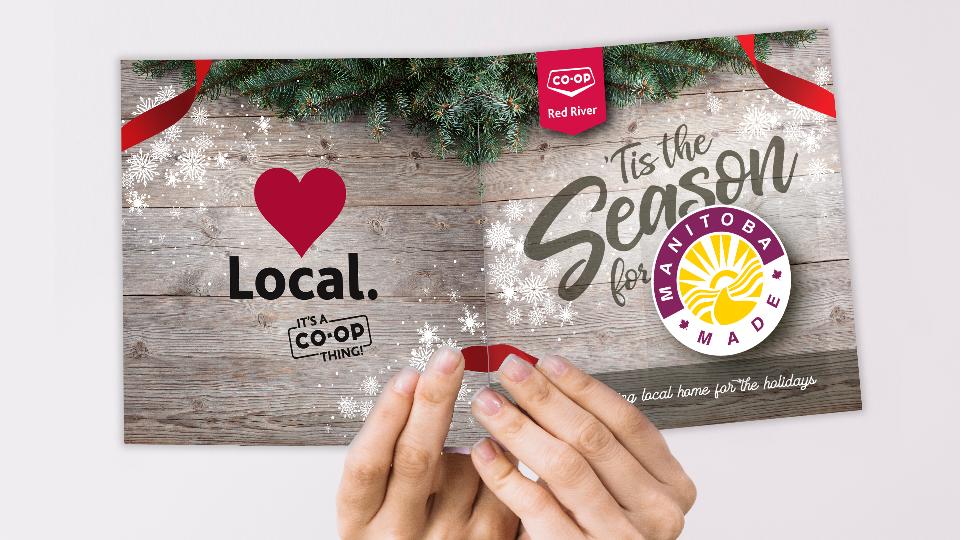 'Tis the Season for Manitoba Made
November 30, 2018
The holidays are a time for sharing with family and friends. This year, Red River Co-op invites you to share with us our love of local food! We are offering an exciting local coupon book that's packed with great deals on local products, and festive tips from local vendors.
What does it mean when we say that Red River Co-op is truly local? Well...
Red River Co-op has over 500 Manitoba made products on our store shelves, and this number continues to grow as we welcome more, new exciting local all the time. It's important to us to support the Manitoban growers and producers here at home and offer our members and customers the delicious food they make!
It means that all profits stay locally, right within our community. This happens in 2 ways:

By investing in our communities in which we do business. In 2018 alone we donated over $125,000 to local charities and non-profit organizations
By going right back to our members via yearly cash back cheques and equity, so profits stay right in the communities we serve.
Stop into any of our food stores and pick up your free booklet and start saving (and supporting local) today!

Discover more: