To a Happy and HEALTHY Holiday Season!
Actions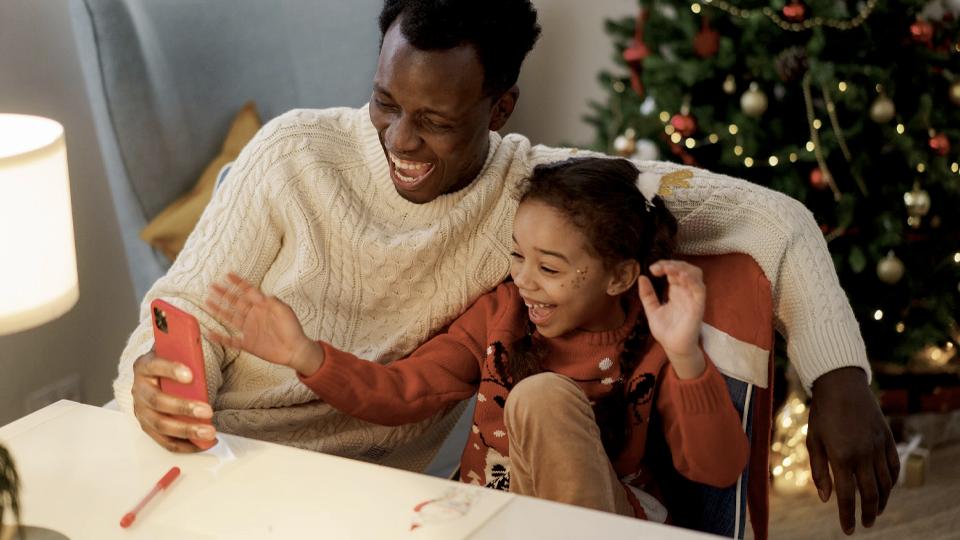 To a Happy and HEALTHY Holiday Season!
December 11, 2020
The holidays are here and with that comes the challenge of staying in balance whether it's with a healthy diet or managing your mental health. While holidays are joyous for many, we have to be mindful that it may not be a happy occasion for all. In these uncertain times, it's more important than ever to give the gift of health. Here are some healthy holiday tips to keep you on track!
Ways to Reduce Holiday Stress and Manage Mental Health:
Set a spending budget to reduce financial stress (after all, it's the thought that counts!)
Stick to an exercise regime
Pay it forward. Whether it's doing something kind for someone who may be less fortunate or volunteering. Paying it forward is a great way to inspire the feelings of connection, gratitude and kindness, which we need in these times!
Make sure to stay present, mindful and breathe.
What is a more thoughtful gift idea than giving the gift of wellbeing? Here are some great wellness gift/stocking ideas found at Red River Co-op's health and wellness sections (Southdale, Grant Park, St. Vital) for your loved ones:
Essential oils and diffuser (we sell Co-op Gold PURE essential oils and Herbal Select)
Natural skin care and hygiene products (Routine Care, Saavy Naturals, Everyone Products)
Natural paraffin free candle
Bamboo toothbrush and charcoal tooth paste (to get those pearly whites!)
Satisfying the sweet tooth with some healthy treats (Sweet Smarts, keto friendly snacks)
Herbal teas and tea infuser
Instant infused mushroom organic coffees/lattes
Bath soaking Salts
Gift certificate to their favourite health spot (Chopped Leaf perhaps? )
Healthy Festive Drinks & Recipe Ideas
Limiting the consumption of alcohol and eating mindfully can really help to prevent those post-holiday blues. Below, I share some delicious drink and food recipes where we feature some of our favorite local vendors including
SolBru
,
Gold Bone Broth
,
Bones and Marrow
and
Wolseley Kombucha!
These healthy alternative recipes are sure to keep you and your guests feeling festive, healthy and happy.
Fall for the Tea AF cocktail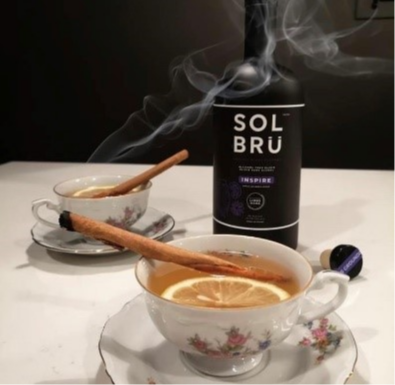 Our two amazing local businesses SolBru & Wolseley Kombucha collaborated to create for you this fine delish mocktail that's perfect for this holiday season.


Ingredients:
12 oz. Autumn Spice (Wolseley Kombucha)
1.5 oz. SolBru "Restore"
Garnish with orange slice & cinnamon stick

Pour over ice and Enjoy!
"Authentic and memorable without the Hangover" ~Solbruelixirs
Festive Gold Bone Caesar
Ingredients:
4 cups of clamato Juice
2 cups of Bison Bone Broth
¼ cup pickle juice
2 tbsp horseradish
2 tbsp hot sauce
3 tsp Worcestershire sauce
2 tsp ground celery seed
1 tsp black pepper

Combine and garnish with all your faves!
~ Mike Germaniuk -Gold Bone Broth
Adaptogen Gingerbread Latte to warm you up!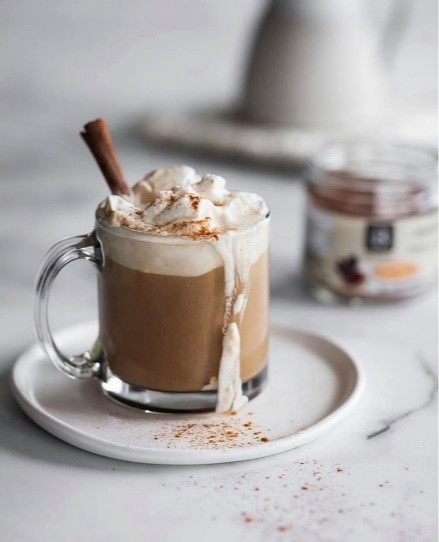 Ingredients:
1 shot of espresso
2 tsp organic molasses
1-2 tbsp maple syrup
1 tsp of botanicas Reishi hot chocolate
1/4 tsp ground ginger
1/4 tsp ground cinnamon
1 pinch of fresh nutmeg
1/4 tsp of pure vanilla extract
¾ cups of unsweetened almond milk
dairy free whip

In a bowl whisk together all ingredients. Pour the mixture into your fave mug. Heat the almond milk until it starts to steam and pour over mixture, top with your whip of choice!

* This recipe can also be made espresso free*
This warm drink also provides you the amazing immune modulating properties of the Reishi mushroom that is essential in this time.
Sweet Potatoe Hummus by Bones and Marrow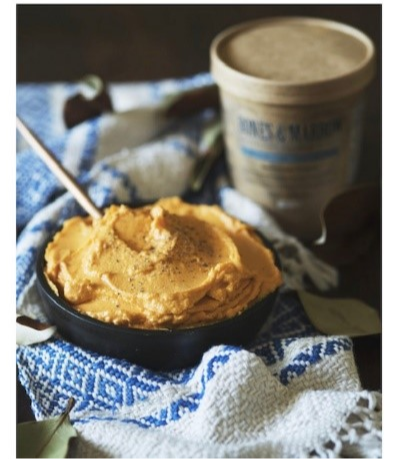 Ingredients:
1.5 sweet potatoes, peeled
½ cup tahini
1 Cup Bones & Marrow Broth
2 large garlic cloves
¼ cup lime juice
1 tbsp lemon juice
1 tsp sea salt
½ tsp. pepper
Olive oil for garnish
¼ cup cilantro

Chop Sweet potatoes into large chunks and add to pot of boiling water, let boil for 30-40 min until sweet potatoes are soft. Add sweet potatoes to a food processer with tahini, bone broth and all other ingredients. Puree until Smooth. Refrigerate until cooled. Serve with fresh crunchy veggies or pita chips!

No Bake Vegan Nanaimo Bars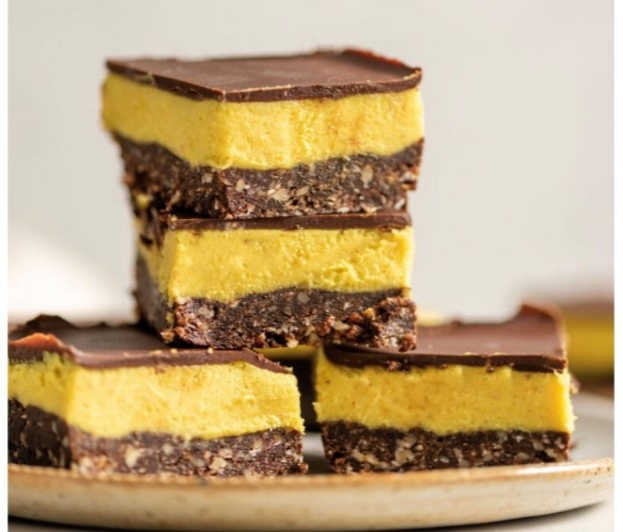 This one has always been one of my holiday favorites. This recipe is both gluten and diary free.

Ingredients:
1 cup raw cashews
1 cup pack soft pitted dates
½ cup chopped walnuts
½ cup unsweetened coconut
¼ cup cocoa powder
½ cup dairy-free chocolate chips
¼ cup maple Syrup
3 tbsp of coconut oil
¼ cup + 3 tbsp thick and creamy full-fat coconut milk
¼ cup turmeric (optional)
Preparation:
Soak the cashews (boil in small pot and soak for 15 min. If you don't have a high-powered blender will have to soak for 8 hours).
Prepare a standard sized loaf pan lined with parchment paper.
Step 1. Make the crust. You'll need cocoa powder, dates, coconut and walnuts. Toss into food processor and mix into thick dough. Press the dough into loaf pan.
Step 2. Make the filling. Filling is best made in a high-speed blender. Add cashews, coconut, turmeric, maple syrup and coconut oil to the blender and process until smooth and creamy. Pour onto crust and place in freezer to set for a couple of hours.
Step 3. Make the chocolate ganache. The easiest part! Just melt some raw dark chocolate and vegan butter (melting chocolate with a double boiler). Poor over firm custard filling. Set in the freezer then cut and ENJOY.
Dayna's Holiday Tip** I always save the leftover carcass of the turkey so I can make some homemade yummy bone broth and store it in my freezer for the chillier days or when my immune system could use a boost!
From Red River Co-op Health & Wellness, we wish you and your loved ones a safe and happy holiday! It's in these times we can really come together and be thankful for what we have. May 2021 be a year filled of happiness, love, peace and light.
-Dayna Woods, Health & Wellness Advisor