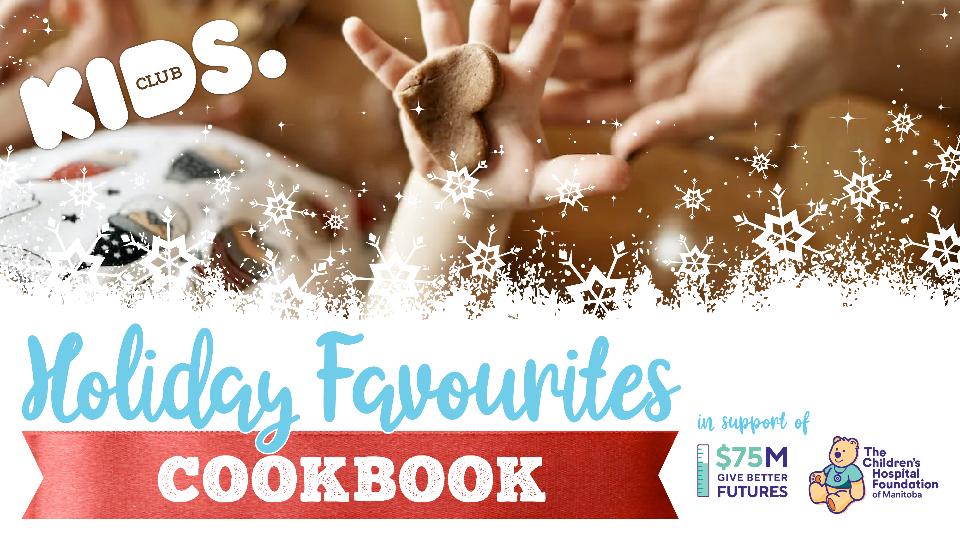 Kids Club Holiday Cookbook
August 18, 2023
Calling all young bakers!
We are teaming up with the Children's Hospital Foundation of Manitoba to raise money for their Child Life program and we need your help!

Send us your most favourite holiday recipe, the one that makes your holidays special. Recipes will be included in our 2023 Holiday Cookbook and proceeds will be donated to CHFM!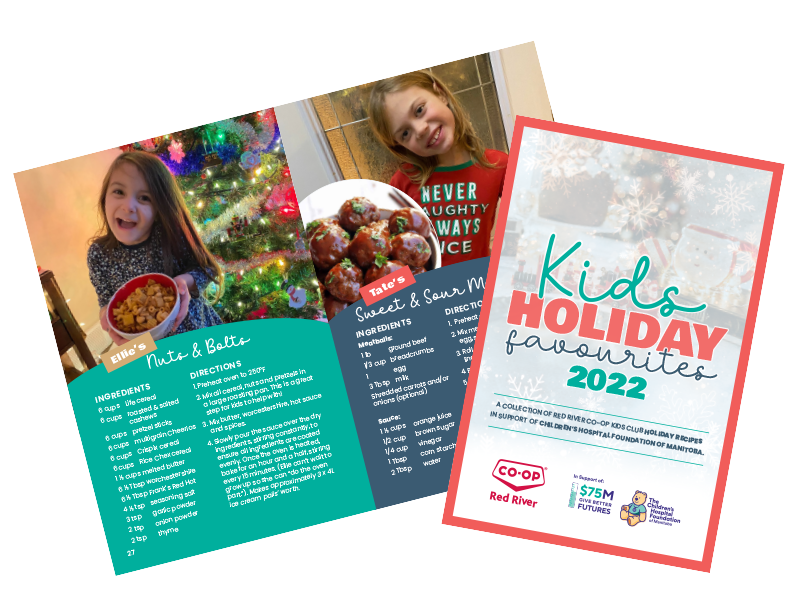 Submit your recipe here no later than Friday, September 15, 2023.
Your 2-3 Photos can be emailed to: kidsclub@rrcoop.com
(Please include the recipe name and child's name in your email.)
What is the Child Life program? Being a kid can be tough. Being a kid in hospital can be even tougher. Programs like Child Life bring joy and distraction, and make a hospital stay a little more comfortable for the 130,000 kids who need HSC Winnipeg Children's Hospital each year. This program provides music therapy, CHTV, the library program, toy purchases and the playroom, allowing kids to just be kids.
Looking to join Kids Club? Click here to join, or visit any one of our bakery counters at our food stores.